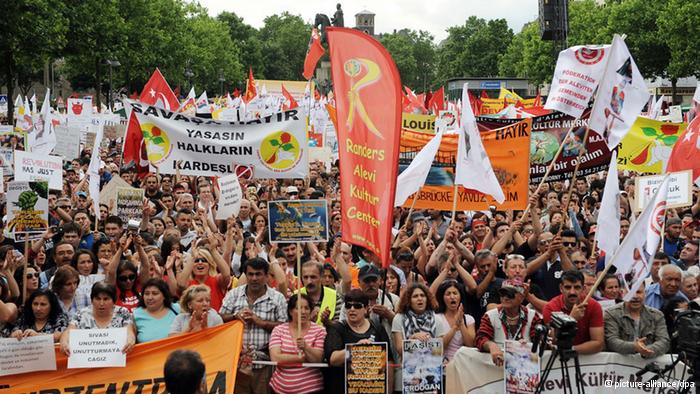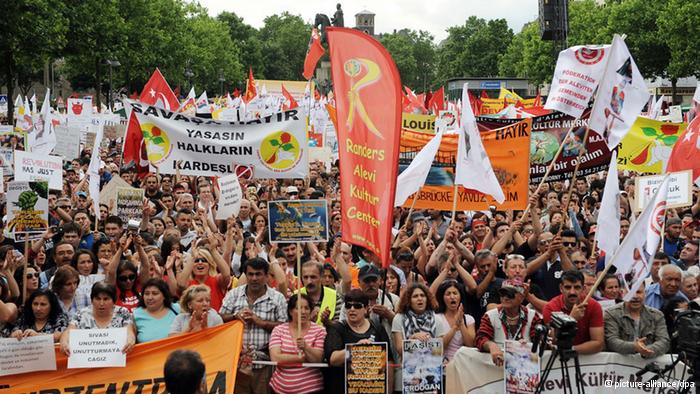 Tens of thousands of Turkish people living in Germany have staged a demonstration in western part of the European country, to voice their support for anti-government protests in Turkey.
The protest took place on Saturday in Germany's fourth-largest city Cologne where protesters chanted slogans in support of the anti-government protesters in Turkey's Taksim Square.
At least 30,000 protesters reportedly took part in the Saturday demonstration.
The protesters — carrying banners, reading, "Bye, bye Erdogan" and "Europe knows what's what – a fascist is in charge in Ankara"– called for the resignation of Turkey's Prime Minister Recep Tayyib Erdogan.
On the same day, Turkish police cracked down on protesters who took to the streets of Istanbul to condemn the policies adopted by the government of Prime Minister Erdogan.
Hundreds of riot police backed up by water cannon trucks fired tear gas and rubber bullets as they attacked thousands of protesters who had gathered at Istanbul's flash-point Taksim Square to demand that Erdogan step down
"This is but a start, the battle continues!" the protesters shouted. "It is by resisting that we will prevail," they said.
The unrest in Turkey began on May 31 after police broke up a sit-in held at Istanbul's Taksim Square to protest against the proposal to demolish the Gezi Park.
The protesters say Gezi Park, which is a traditional gathering point for rallies and demonstrations as well as a popular tourist destination, is one of Istanbul's last green public spaces.
Four people, including a police officer, have died in the clashes and more than 5,000 protesters and 600 police officers have been injured.