Middle East
Syria
Tens of US-Backed SDF Terrorists Escape after Revolt
Tens of Arab forces affiliated to the Syrian Democratic Forces went AWOL after a revolt by a regiment of hundreds of SDF forces in the Eastern parts of Hasaka province.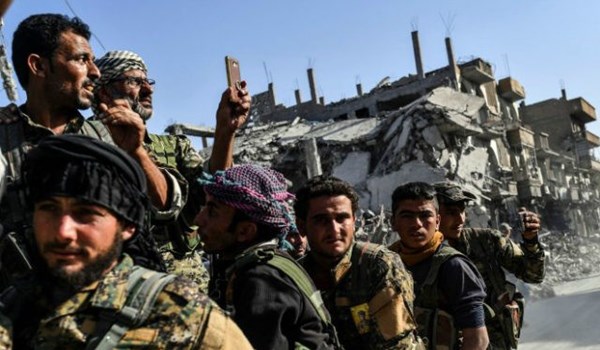 The Arabic-language al-Khabour news website reported on Sunday that a 300-strong regiment of Arab forces who had been forcefully recruited by the SDF disobeyed their commanders in the town of Tal Borak in Eastern Hasaka, calling for their freedom.
A large number of Kurdish forces surrounded the regiment, leading to heavy clashes between the two sides and leaving several of them wounded.
The report added that nearly 30 of the Arab forces of the regiment could escape, noting that a large number of SDF forces attacked the towns and villages near Qamishli with the aim of arresting the AWOLs.
Relevant reports said on Saturday that the SDF arrested dozens of people, including children, in house raids in Hasaka province in a bid to forcefully recruit them as soldiers.
The SDF conducted massive raids to arrest people in several regions, including Qamishli, Ra'as al-Ain, al-Ayrabiyeh, al-Shadadi and al-Malekiyeh in Hasaka province.
The report said that at least 200 civilians, including children, had been captured in SDF raids, adding that a number of teachers were among those arrested in the towns of Tal Barak and al-Airabiyeh.
It noted that the SDF has forced the detainees to join their ranks.
Meantime, other reports by media activists also disclosed that the SDF had arrested tens of civilians in other Raqqa regions, including Tal Abyaz city near the border with Turkey, and given them the only options of going jail or joining their ranks.