Iran
Terror acts by over 30 armed groups thwarted over past few years: Iran Min.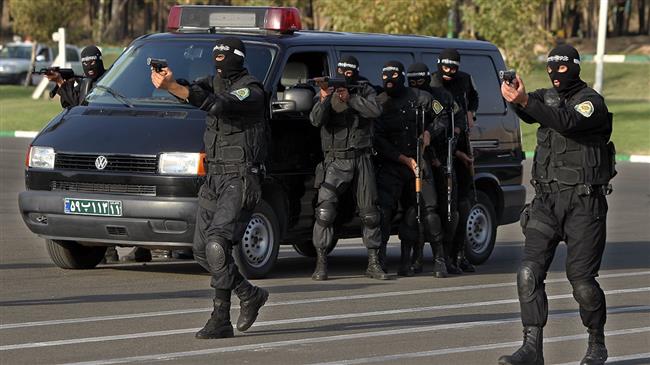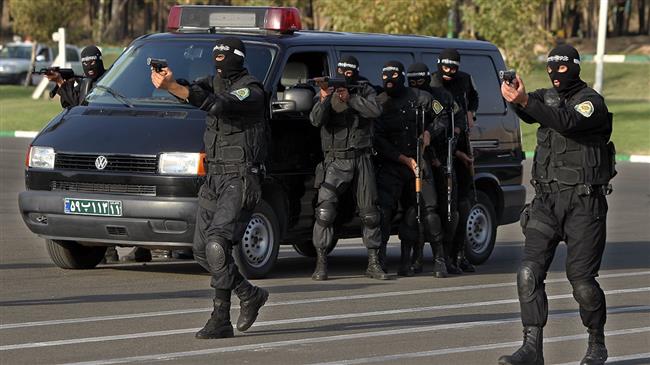 Iranian security forces have thwarted acts of terror by more than 30 terrorist cells other than Daesh Takfiri group in recent years, an official with Iran's Intelligence Ministry says.
"More than 30 armed terrorist groups had plans to carry out measures over the past few years to make the country insecure and disturb the peace of the [Iranian] people," the deputy intelligence minister for counter-terrorism said in the southern city of Shiraz on Sunday.
He added that all the terrorist moves had been foiled thanks to the vigilance of the Iranian people and great efforts by security forces in cooperation with Iran's Islamic Revolution Guards Corps (IRGC), Army, the police force and the judicial system.
The unnamed Intelligence Ministry's official stressed the importance of remaining vigilant in the face of new plots by terrorists and their regional and international supporters.
The IRGC Ground Forces' Najaf base said late in January that it had arrested a number of Daesh Takfiri terrorists in the west of the country.
Following intelligence activities, the IRGC division engaged in clashes with 21 members of the Daesh terrorist group, which had entered the country through its western borders.
Brigadier General Mohammad Pakpour, the commander of the IRGC Ground Forces, said that 16 Daesh terrorists had been arrested during the operation while a number of them were killed.
On January 5, Iran's security forces disbanded a local of the Mujahedin-e Khalq Organization (MKO) terrorist group, which had carried out acts of sabotage during recent protests in some Iranian cities over rising prices and economic problems.
According to Lorestan Province's intelligence department, the MKO-affiliated terrorists were identified and arrested in the city of Borujerd.
It came a day after the Intelligence Ministry said Iranian security forces had dismantled a terrorist group and arrested its members in the country's northwestern province of West Azarbaijan.
The ministry issued a statement, saying the terrorist group "which had infiltrated into Iran with the aim of fueling the recent unrest" was put under surveillance in the northwestern city of Piranshahr.