Human Rights
Terror attacks increased by 40pc after APC: report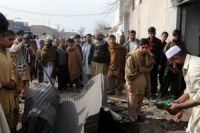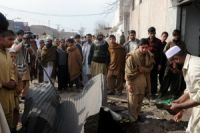 An unprecedented hike in anti-state violence has been observed in Pakistan during last month, says a report issued by Conflict Monitoring Center of security.
According to IRNA, local media reported on Thursday that some 284 people including 190 civilians have died during last month in anti-state violence.
The security forces lost 39 personnel while 47 militants were also killed, most of them in retaliatory firing by security forces. 497 people including 406 civilians and 84 security forces personnel were injured.
Security forces have also beefed up their operations against militants and arrested 270 suspects from different parts of the country while the militants kidnapped 18 people during the month of September 2013.
The Conflict Monitoring Center recorded 215 violent incidents including 126 militant attacks and 89 security forces actions during last month and it was for the first time in 2013 that recorded number of violent incidents crossed over 200 figure. A 40 percent hike was recorded in violent incident.
The militants increased their violent attacks while security forces increased their intelligence driven targeted operations during the month which resulted an overall increase in total number of recorded violent incidents.