Palestine
Terror regime forces shoot, injure Palestinian youth in West Bank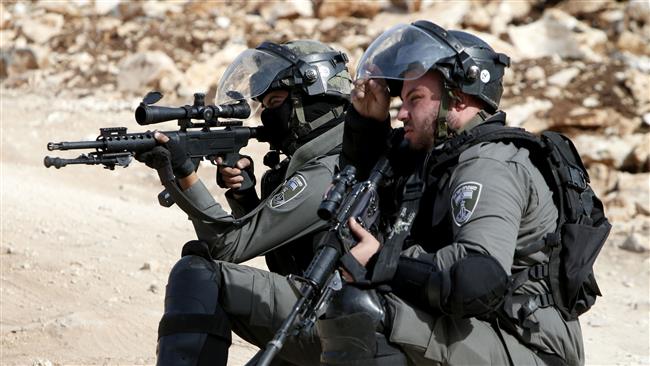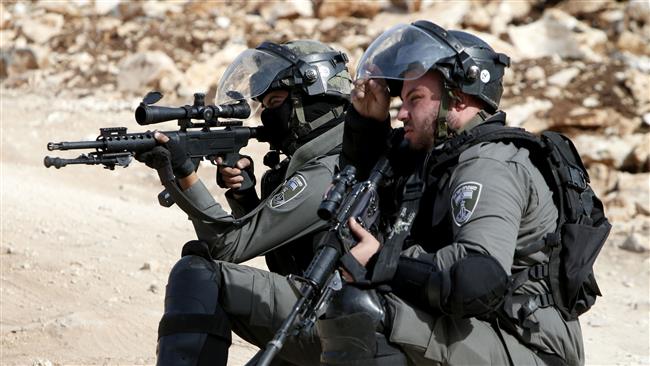 The zionist military has shot and wounded a Palestinian man during clashes that broke out after hundreds of settlers stormed Joseph's Tomb on the outskirts of the occupied West Bank city of Nablus.
Mahdi Dweiket, 20, was shot in the foot during the skirmishes, according to Palestinian media. Several other Palestinians also suffered the effects of tear gas inhalation after Israeli troops fired canisters towards them.
The clashes came after some 1,500 Israeli settlers in several buses escorted by soldiers arrived in Nablus to visit the tomb venerated by Jews, Christians and Muslims.
The occupied Palestinian territories have been the scene of violent confrontations ever since Israeli forces imposed restrictions on the entry of Palestinian worshipers into the al-Aqsa Mosque compound in East Jerusalem al-Quds in August 2015.
Since October last year, more than 265 Palestinians have been killed and hundreds of others arrested by Israeli forces.
In another development, an Israeli court has sentenced a 19-year-old Palestinian girl to 16 years behind bars for allegedly trying to stab an Israeli settler in East Jerusalem al-Quds last year.
The district court in Jerusalem al-Quds also sentenced Shurouq Dwayyat to pay a fine of 80,000 shekels ($20,929) on Sunday, the girl's family said, according to Palestinian Ma'an news agency.
Shurouq was shot and injured on October 7, 2015, by a 35-year-old Israeli settler in the Old City of East Jerusalem al-Quds after she allegedly tried to stab him.
However, witnesses have rejected the reports, saying it was the settler who had assaulted her, and that the girl was not carrying any sharp objects at the time.
Shurouq was seriously wounded after she was shot four times in the upper body, according to Ma'an.
The ruling comes a week after another teenage girl was sentenced to a year and a half in jail after being convicted of a similar charge.
On December 19, an Israeli military court found 15-year-old Natalie Shukha guilty of attempting to stab an Israeli soldier at a military checkpoint in April. Shukha was shot and wounded by Israeli forces back then.
According to Palestinian prisoners' rights group Addameer, the Israeli military detained 106 Palestinian women and girls in 2015, up by 70 percent compared to 2013.
The group said most of the female detainees were subject to ill-treatment by prison authorities