Palestine
Terror regime israel makes preparations to destroy Palestinian home over alleged attack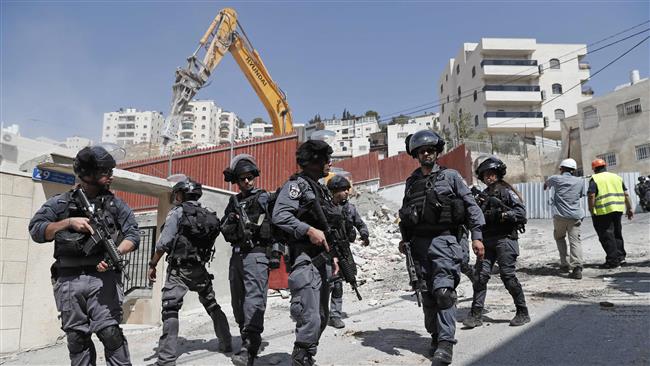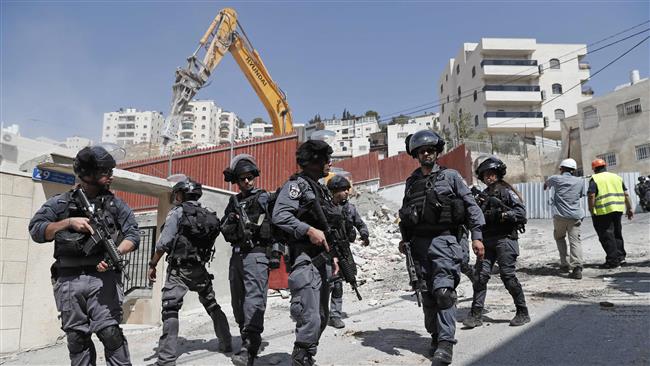 The Israeli military has taken preliminary measures before demolishing the home of a slain Palestinian who allegedly killed three Israelis outside a West Bank settlement.
The army said engineers mapped out the home of Nimr Mahmoud Ahmed Jamal in Beit Surik west of East Jerusalem al-Quds ahead of its demolition and canceled entry permits of several of his relatives.
Israel says Jamal killed three Israelis and injured another outside the West Bank settlement of Har Adar on Tuesday before he was shot dead.
The Israeli army has also set up checkpoints around the villages of Beit Surik and Bidu which neighbor Har Adar settlement.
Rights groups warn against an escalating wave of "collective punishment" and restrictive measures against Palestinians, including mid-night home raids, arbitrary arrests and installation of roadblocks.
Israeli authorities issue punitive demolition orders for the homes of Palestinian families over allegations that their relatives were involved in attacks on Israelis.
In many cases, the Palestinians are forced to demolish their own homes in an attempt to avoid paying hefty demolition costs to Israeli municipal authorities or paying heavy fines and legal costs which normally end in no useful result but destruction of the homes anyway.
This is while Israel continues construction of its illegal settlements across the West Bank, despite the latest UN Security Council resolution against the measure.
The occupied Palestinian territories have witnessed new tensions ever since Israeli forces introduced restrictions on the entry of Palestinian worshipers into the al-Aqsa Mosque compound in East Jerusalem al-Quds in August 2015.
More than 300 Palestinians have lost their lives at the hands of Israeli forces in the ongoing tensions since the beginning of October 2015.
The Tel Aviv regime has tried to change the demographic makeup of Jerusalem al-Quds over the past decades by constructing settlements, destroying historical sites and expelling the local Palestinian population. Palestinians say the Israeli measures are aimed at paving the way for the Judaization of the city.