Palestine
Terror Regime israeli nabs 47 Palestinians in al-Quds, West Bank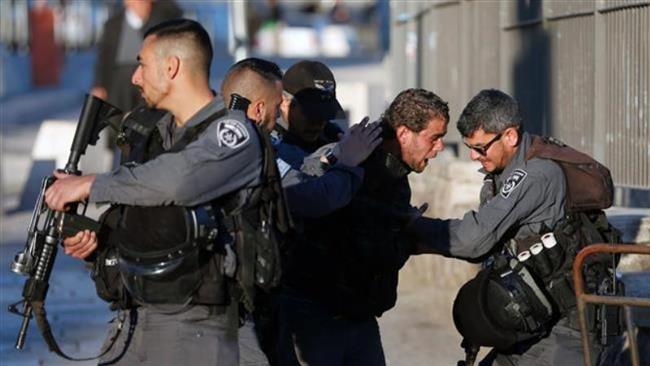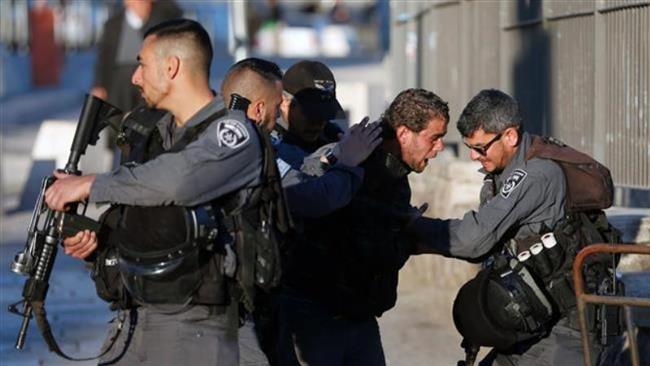 Israeli forces have nabbed nearly four dozen Palestinians following raids on their homes across the occupied West Bank and East al-Quds (Jerusalem).
At least 47 Palestinians were nabbed in the raids that were conducted across the occupied territories overnight Tuesday, Palestinian Ma'an news agency reported.
Intelligence agents reportedly accompanied by Israeli troops stormed the village of Tour and the town of Sawaneh and some other neighborhoods in East al-Quds. At least 33 Palestinian men including several teenagers were nabbed in those areas.
Fourteen Palestinians were also nabbed by Israelis from different areas of the occupied West Bank.
Israeli forces also damaged houses and properties belonging to Palestinians during the raids.
Tel Aviv has recently stepped up its arrest campaign against Palestinians amid simmering tensions in the occupied territories.
Tensions have heightened in the occupied territories since August 2015, when Israel imposed restrictions on the entry of Palestinian worshipers into the al-Aqsa Mosque compound in East al-Quds.
More than 210 Palestinians, including children and women, have lost their lives at the hands of Israeli forces since the beginning of October 2015.
Once in jail, the prisoners are often denied medical treatment and other basic necessities.
At least 7,000 Palestinian prisoners are currently held in some 17 Israeli jails, dozens of whom are serving multiple life sentences. Some 750 of them are held without charges or trials.
Hundreds of the inmates have been apparently incarcerated under the practice of administrative detention, which is a policy under which Palestinian inmates are kept in Israeli detention facilities without trial or charge.