Palestine
Terror regime israel shoot, injure Palestinian over alleged stabbing attack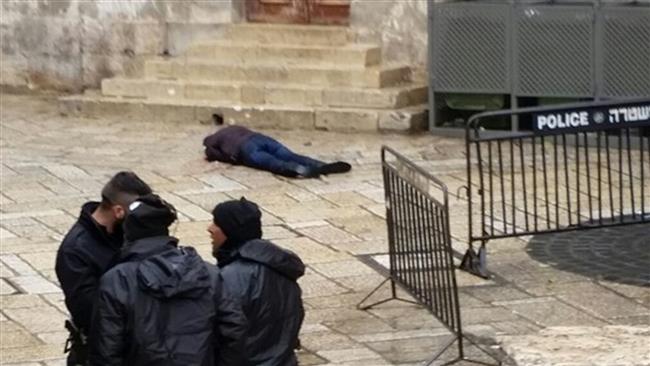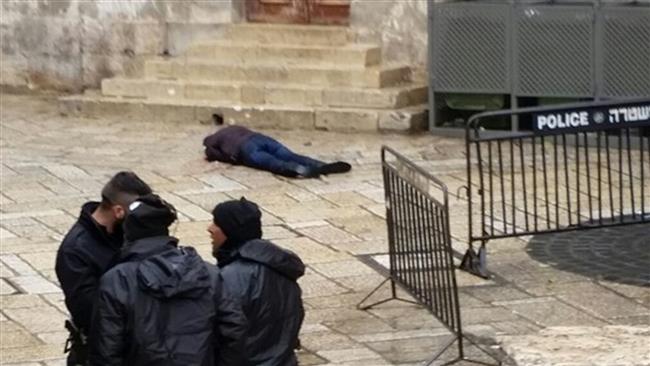 A Palestinian has sustained critical injuries after Israeli forces shot him over an alleged stabbing attack in East Jerusalem al-Quds.
The incident took place al-Quds' Old City on Wednesday.
Israeli police spokeswoman Luba al-Samri claimed the Palestinian, identified as a 21-year-old resident of the West Bank city of al-Khalil (Hebron), approached a group of Israeli policemen near Austrian Hospice Hospital and took out a screwdriver.
She further claimed that the Palestinian stabbed one of the Israeli officers in the head and lightly wounded him.
Israeli forces "neutralized" the assailant who was later taken to Hadassah Medical Center, Samri said, adding that he was in "critical condition."
However, the Israeli Haaretz newspaper reported that a 35-year-old Israeli police officer and a 12-year-old boy had been injured in the incident.
Over the past few months, Israeli forces have shot and killed many Palestinians across the occupied territories on the accusation that they sought to carry out attacks against Israelis.
Human rights groups have repeatedly criticized the Tel Aviv regime for its policy of shoot-to-kill as a large number of the Palestinians killed at the scene of attacks did not pose serious threats to Israelis.
The occupied Palestinian territories have been the scene of clashes ever since Israeli forces imposed restrictions on the entry of Palestinian worshipers into the al-Aqsa Mosque compound in East Jerusalem al-Quds in August 2015.
Since October last year, more than 265 Palestinians have been killed at the hands of Israeli forces.