Iran
Terrorism is foundation of Israeli regime: Rouhani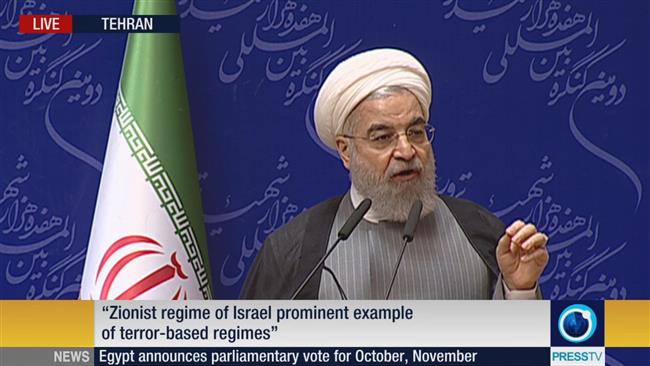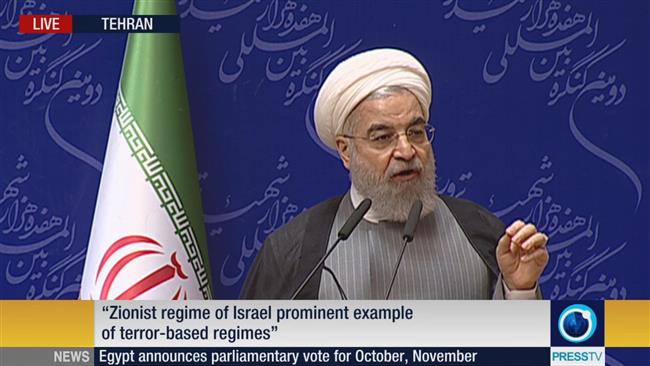 Iran's President Hassan Rouhani says the Israeli regime has been founded and continues to survive on terrorism.
President Rouhani made the remark at an international conference commemorating the Iranian victims of terrorism in the Iranian capital of Tehran on Monday.
In his keynote speech, the president referred to Takfiri groups, including Daesh, Taliban and Boko Haram, as other examples of terrorism in the region.
Another example of terrorism, he said, is ideological terrorism, in which a group of fanatics commits acts of terror under the cover of religion.