Syria
Terrorist Al-Nusra Continues Retreat in Hama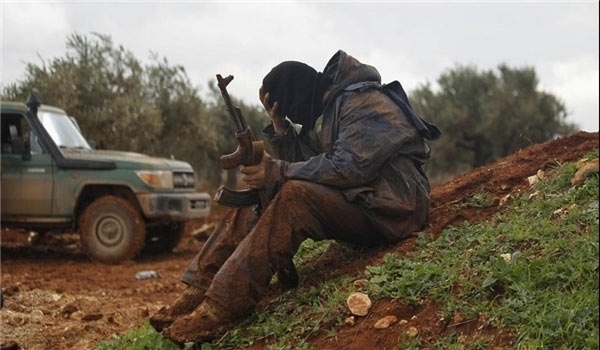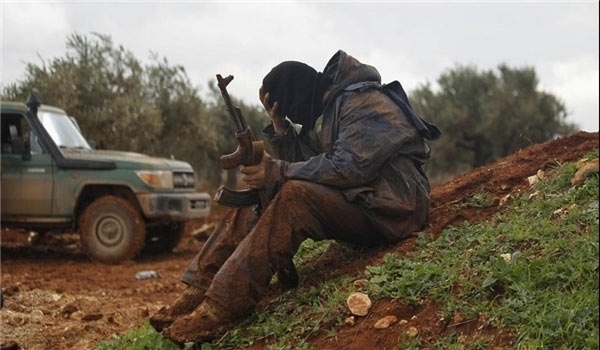 The Syrian Army troops stormed the stronghold of the Al-Nusra Front (Tahrir al-Sham Hay'at or the Levant Liberation Board) again in Northeastern Hama on Tuesday and drove the terrorists from more villages and hills.
The army men, backed up by the artillery and missile units, struck the Al-Nusra positions in Northeastern Hama and Southeastern Idlib, and captured the villages of Um Tarkiyeh, Um Hazim, al-Hawiyeh and Tal (hill) Shotayb.
A large number of terrorists were killed and their remaining pockets fled to the adjacent villages.
A field sources reported, meantime, that the army men fortified their newly-captured the positions and later used the villages of Um Tarkiyeh and al-Zaferiyeh near the border with Idlib to kick off fresh attacks on Al-Nusra.
Also, other units of the army men repelled Al-Nusra's attack on government forces' positions in al-Mosheirefeh region South of the town of Abu Dali, inflicting major losses on the terrorists.
Field sources said on Monday that the Al-Nusra Front forwarded more fighters to Northeastern Hama as the Syrian Army troops are inching closer to one of the main strongholds of the terrorist group in the region.
The sources said heavy fighting in underway between the advancing army men and the Al-Nusra in the small town of al-Rahjan in Northeastern Hama, leaving heavy casualties on the terrorists.
Also, the Syrian and Russian fighter jets carried out over 30 combat sorties over the strongholds of Al-Nusra in al-Rahjan and its nearby regions, destroying terrorists' positions and killing a number of the militants, the sources said.
They added that the Al-Nusra has sent a number of fresh fighters to save its last strongholds in Northeastern Hama from the army unit.
In the meantime, the army soldiers repelled the Al-Nusra's heavy offensive in al-Zara in Southern Hama, the sources said adding that the terrorists' failed attack was aimed at preventing the army advances in the Northeastern part of the province.
The Al-Nusra suffered heavy casualties in the failed attack and pulled the remaining pockets of its forces back from the battlefield.