Middle East
Saudi Arabia
Yemen
Terrorist Al-Qaeda Recruited Again in Yemen by Saudi-Led Coalition
Saudi Arabia and the UAE are using al-Qaeda in Yemen again despite claims that the terrorist group has ended its presence in the Arab country, a Yemeni news website disclosed on Monday.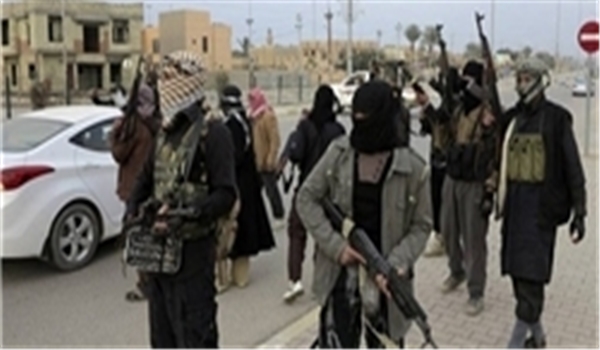 The Arabic-language al-Khabar al-Yamani news website reported on Monday that the UAE is making use of the al-Qaeda again in al-Shabwah province in Southern Yemen to restore its influence which was almost gone last year.
Meantime, Saudi Arabia is correcting the structure of the resigned government's forces which allows the al-Qaeda leaders to remain at the top of the rank.
According to the report, the Saudi-led coalition is attempting to deploy new forces, commanded by Zaki al-Haji who is linked with al-Qaeda in Lahij, to act as a wall stretching from Lahij to the West, from Yafe and Zale' to the Central parts of the country and from Baiza and Ma'arib to the East to prevent advance of the Yemeni army and Ansarullah forces.
In a relevant development last September, Yemen's Transportation Minister in the fugitive president Mansour Hadi's cabinet Salih al-Jabwani accused the UAE of close ties and cooperation with the al-Qaeda and ISIL terrorists.
"We have evidence to prove that the UAE has relations with al-Qaeda and ISIL terrorist groups in Yemen," al-Jabwani wrote in his twitter page.
He added that the UAE uses these terrorists to attack the Yemeni army forces and equipment on Shabwah-Abyan road in Southern Yemen.
Al-Jabwani underlined the need for the residents of Shabwah and Abyan provinces to take stance against the UAE and its affiliated terrorists.
The UAE and Saudi Arabia have been supporting the Takfiri terrorist groups in Southern Yemen against the Yemeni popular forces for a long time.
The Yemeni intelligence sources disclosed in 2016 that the country's security forces had gained access to a series of documents and correspondence which prove the UAE's role in supporting Al-Qaeda and other radical terrorists groups in Southern Yemen.