Lebanon
Terrorist Blast Rocks Area of Haret Hreik in Beirut Southern Suburb: 4 Martyrs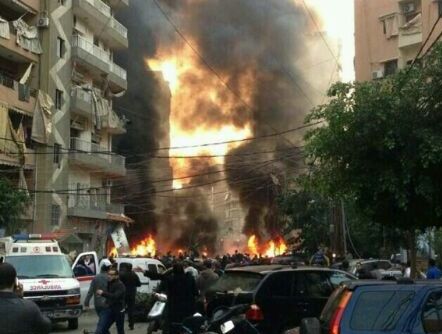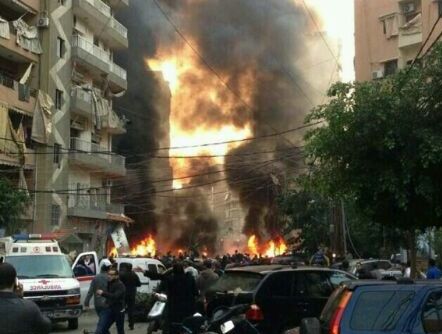 A car bomb exploded in the area of Haret Hreik in the southern suburb of Beirut, leaving four martyrs, including two women, and over 74 wounded as well as vast damages.Dahiyeh Blast
Preliminary information mentioned the terrorist bomb, that was loaded in a dark-green 4×4 Grand Cherokee, targeted Al-Manar previous bloc.
The bomb that also daamaged residential and commercial blocs, weighs 20 kg, information added.
The Lebanese army and the security forces cordoned off the densely-populated area as the rescue teams started moving the wounded to the neighboring hospitals and extinguishing the fire.
Al-Manar exclusive information asserted that the booby-trapped car, that exploded in Haret Hreik, was in Arsal as Sami Ali Hujeiry sold it to Abdul Bassit Ammoun.
Abdul Bassit Ammoun granted the car to his brother-in-law Rakan Ammoun who belongs to Sami al-Atrash and Ibrahim al-Atrash's group, the exclusive information added.