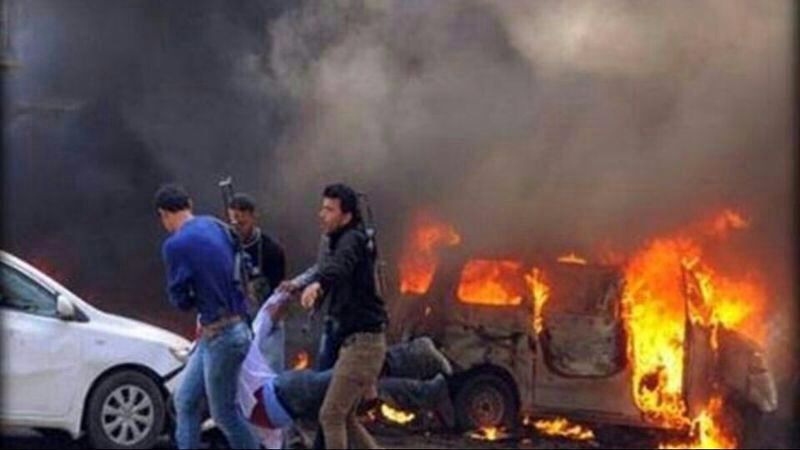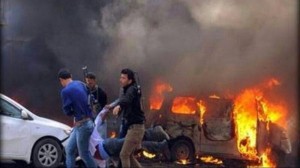 A terrorist suicide blast went off on Friday in Dahr Al-Baydar region eastern of Lebanon targeting an Internal Security Forces checkpoint, Al-Manar correspondent reported.
"The suicide bomber was riding a 4-wheel car and heading from the capital Beirut to the Bekaa region," he added.
Director General of. General Security Maj. Gen. Abbas Ibrahim told local media outlets that an assassination attempt was targeting his convoy in the attack, and that his fake convoy managed to pass the checkpoint just before the blast went off.
Lebanese Red Cross said that the blast killed one of ISF crew and wounded 34 others.
Head of operations in the Lebanese Red Cross told Al-Manar that the blast left two martyrs at least, and scores others wounded, most of them civilians who were in passengers bus.
Four private cars left burnt.
Lebanese Ministry of Interior stated that six ISF elements were wounded in the attack.
Below are preliminary photos of the suicide blast: