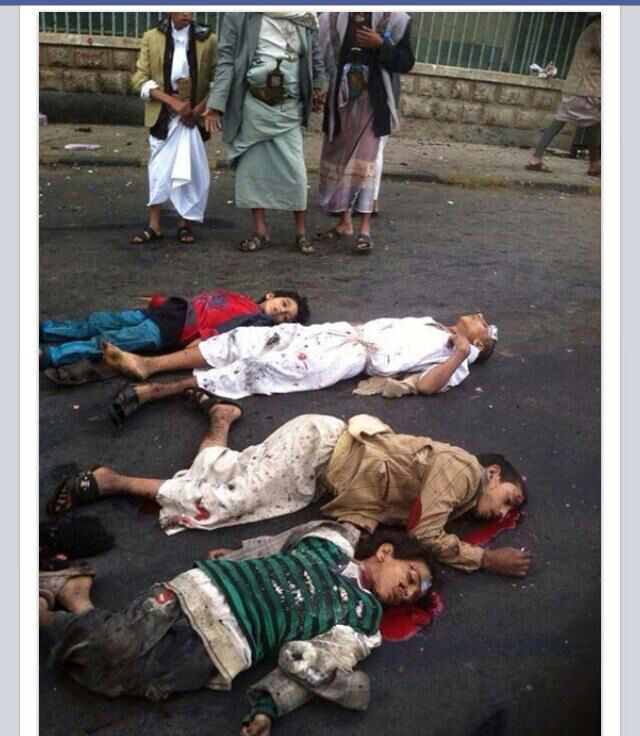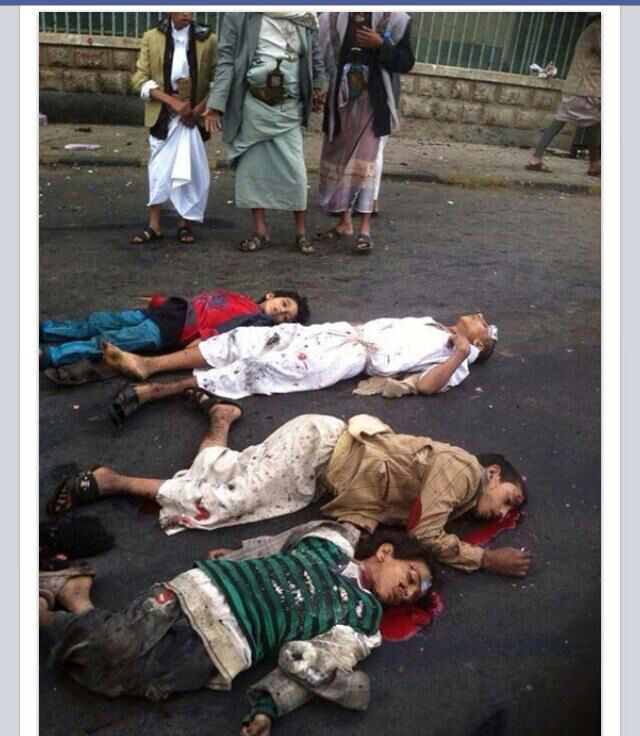 Dozens of Yemenis were martyred on Thursday as a powerful suicide bombing rocked the capital Sanaa.
At least 43 people were martyred as Ansarullah revolutionaries, also known as Houthis, were preparing to stage a protest in Sanaa, al-Masirah channel reported on Thursday.
Earlier, a source close to Houthis put the death toll at 32.Dozens martyred in Sanaa bombing
Witnesses said a suicide bomber detonated an explosive belt at a checkpoint at the entrance to the protest site, with steel balls strewn at the scene.
Ansarullah rejected on Wednesday the appointment of the country's new prime minister, saying the decision has been made at the behest of the United States.
Yemeni President Abd Rabbuh Mansur Hadi on Tuesday appointed Chief of Staff Ahmed Awad bin Mubarak as premier.
The opposition group accused the embassy of the United States in the Yemeni capital, Sana'a, of involvement in Hadi's pick for the post of prime minister.
Leader of Ansarullah, Sayyed Abdul-Malek al-Houthi stressed that the latest developments in the country was merely popular revolution, noting that all the Yemenis took to streets without taking their sects into consideration.
Sayyed al-Houthi pointed out that the revolution in Yemen had two choices, either to be defeated or to reach its legitimate goals.
The Ansarullah activists, who played a key role in the ouster of former dictator Ali Abdullah Saleh, have been staging demonstrations in the capital for more than a month, demanding resignation of the government over what they call its corruption and marginalization of the Shia community in Yemen.
On September 21, Ansarullah fighters took over Sana'a, following week-long clashes with Salafist militants backed by Major General Ali Mohsen al-Ahmar, Saleh's stepbrother.
A UN-backed ceasefire deal, which was subsequently inked, called for the withdrawal of the revolutionaries from the capital once a neutral prime minister was picked.