Syria
Terrorist Centers Receive Severe Blow in Syrian Army Attacks in Hama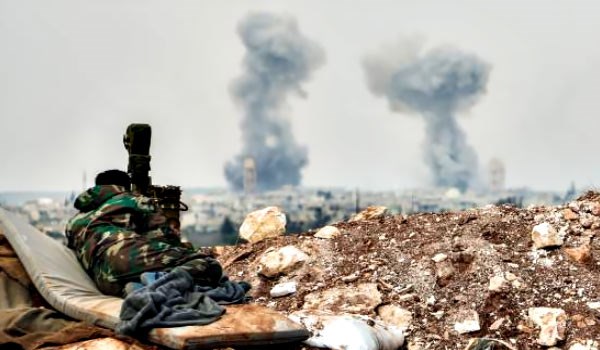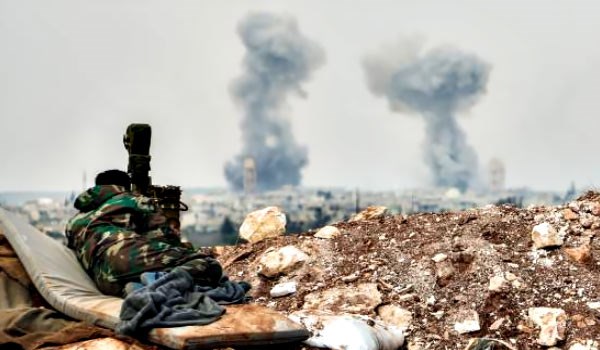 The Syrian Army troops' heavy attacks inflicted major losses on ISIL and other terrorist groups in different parts of Hama province.
The army's artillery units targeted terrorists' positions in al-Latamina and Kafr Zita in Northern Hama, killing and wounding several militants.
The army men also stormed terrorists' defense lines in Eastern Hama and managed to capture several positions in areas surrounding the village of al-Dakileh al-Shamali East of the town of al-Saboureh.
In the meantime, the army stormed ISIL's strongholds West of the village of Jub al-Mazari'a East of the town of al-Salamiyah, killing eight terrorists and destroying two machinegun-equipped vehicles.
Relevant reports said on Wednesday that one of the notorious commanders of ISIL was killed in the Syrian Army troops' attack on the terrorist groups' defense lines in Eastern Hama.
The army soldiers engaged in fierce clashes with ISIL South of the town of Ithriya in Northeastern Hama and managed to impose control over several positions overlooking Hill 23 that was previously captured by the pro-government forces.
A number of terrorists, including Abu al-Qa'aqa'a, a field commander were killed in the army attack in Eastern Hama.
A number of ISIL terrorists were also injured in the operation.