Syria
Terrorist Commander Confirms Syrian Army's Advances in Wadi Al-Bardi Region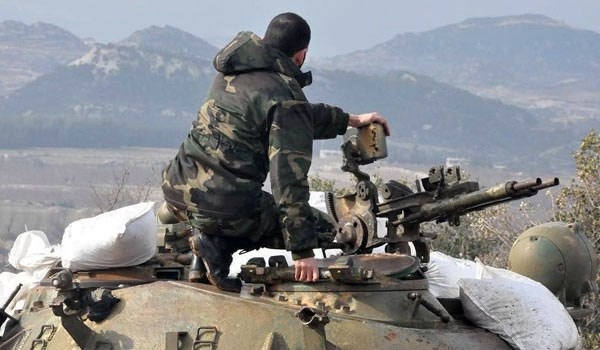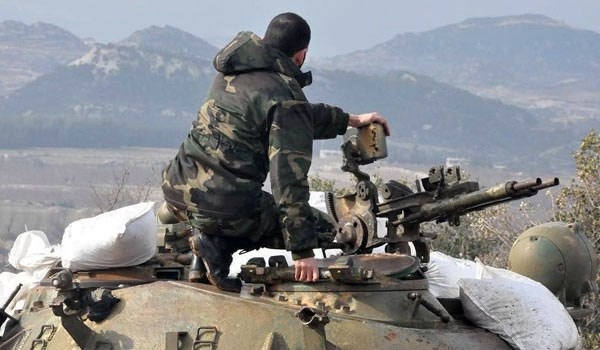 A field commander of Fatah al-Sham Front (previously known as the al-Nusra Front) disclosed on Friday that the Syrian Army troops have continued their advances against rebels in the surrounding areas of a newly-freed village in Northwestern Damascus.
Fatah al-Sham's field Commander nom de guerre Abu Abdul al-Rahman acknowledged more advances of the army soldiers in areas surrounding the newly-captured village of Basimeh.
Websites affiliated to the terrorists also confirmed the army's advances against militants in regions near Basimeh, saying that a large number of rebels have been killed or injured in the clashes.
A group of terrorists attacked the Syrian army's positions in Wadi al-Bardi region on Thursday, forcing them to continue military operations in the region simultaneous with peace talks with other groups of militants.
The Syrian troops could advance in Basimeh village and liberate al-Shai'iri building and the nearby blocks after heavy clashes with al-Nusra Front terrorists in the morning, a field source said, adding that the army is now 100 meters away from al-Barka square in the center of the village.
According to the source, the engineering and protection teams of the Syrian army reached Ra'as al-Amoud town in Wadi al-Bardi region and would enter Ein al-Fijeh water reservoir station after adopting necessary measures.
Based on an agreement between the government and the terrorists, the engineering teams are allowed to enter Ein al-Fijeh region and the militants who are not residents of Wadi al-Badi and have come from Tal Fita and al-Zabadani towns to live in Basimeh and Ein al-Fijeh regions will be transferred to Idlib.