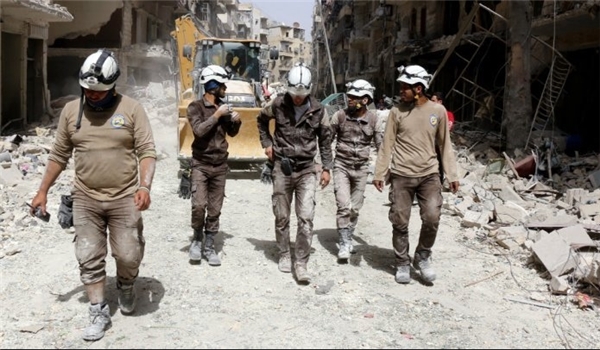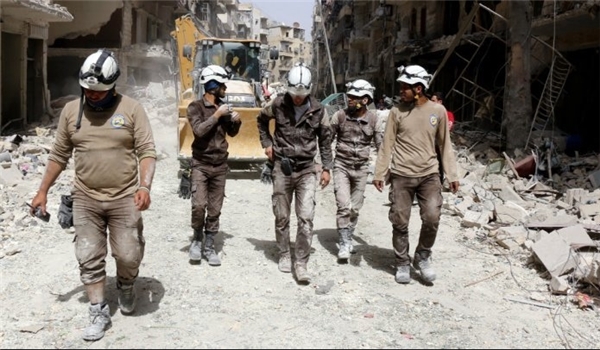 A number of commanders of Tahrir al-Sham Hay'at (the Levant Liberation Board or the Al-Nusra Front) and pro-militant White Helmets Organization members, assisted by Turkish human traffickers and western state's financial backup, have escaped from Idlib province to Turkey, a Russian media outlet reported on Tuesday.
The Arabic-language website of Sputnik quoted well-informed sources as disclosing that a number of field commanders and a Mufti (religious leader) of Tahrir al-Sham have escaped from the town of Sarmada in Idlib province to Turkey with the help of Turkish human traffickers in recent days.
It further said that the Turkish gendarmes also helped the fleeing terrorists, adding that the terrorist commanders took away a hefty amount of money they earn via selling looted assets and properties of people and stolen historical artifacts.
The news agency went on to say that the White Helmets members, who managed to take with them a sum of $500,000 paid by one of the western states to the organization, escaped from Syria to Turkey.
A media outlet reported last month that Tahrir al-Sham Hay'at and pro-militant White Helmets distributed a large volume of poisonous materials across the demilitarized zone to launch a false-flag chemical operation among the civilian population to later blame the government.
Sputnik reported that the terrorists distributed their chemical materials across the demilitarized zone in the militant-held regions in Idlib province since the conclusion of Sochi Agreement.
It further said that Tahrir al-Sham systematically handed over their chemical materials to ISIL and other Asian-origin terrorist groups across different regions in Idlib province and also other regions mentioned as demilitarized zone by the Sochi Agreement.
The Arabic Sputnik went on to say that Tahrir al-Sham and the White Helmets were misusing the ceasefire – declared by the Sochi Agreement for the sake of establishing a demilitarized zone in Northern and Northwestern Syria in the last two month – to form a network of small warehouses of chemical materials inside the demilitarized zone.
It went on to say that the terrorists intended to hide the chemical materials in different regions in the demilitarized zone to later use them in false-flag attacks near the contact lines with the Syrian army in Hama, Idlib, Aleppo and Lattakia provinces to blame the government forces and pave the ground for a military intervention by the western countries against Syria.
The news agency said that a false-flag chemical attack in Idlib would pave the way for certain world states to provide support for the Turkey-backed terrorist groups, including the Turkistan Islamic party, Uygur, Turkish and Arab militants that had been in Idlib for years and had not been included in the reconciliation process.
It further pointed to previous reports on the production of chlorine gas by the terrorists in Northern Syria under the supervision of foreign experts and via western technology.