Syria
Terrorist Groups Admit Death of Several Top Commanders in Aleppo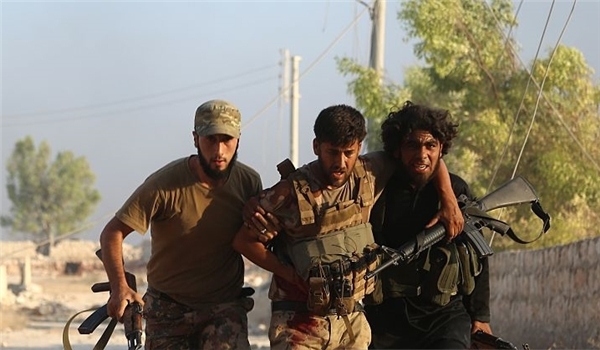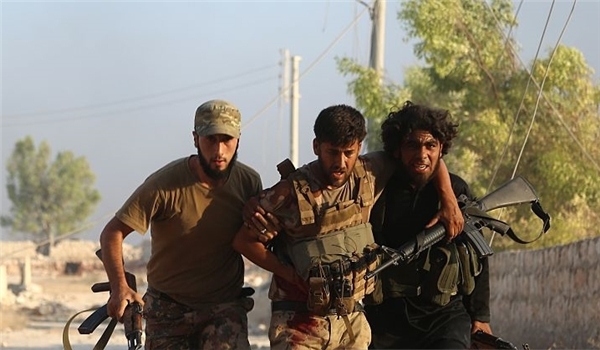 Different terrorist groups, including al-Nusra, Nouralddeen al-Zinki and FSA, acknowledged that their senior commanders have been killed in tough battle with the Syrian army in Aleppo in the last two days.
Several commanders of Fatah al-Sham (the al-Qaeda-affiliated terrorist group previously known as the al-Nusra Front), the Free Syrian Army (FSA), Turkistani Islamic Party, Nouralddeen al-Zinki, Faylaq al-Sham, Soqour al-Sham and Jeish al-Islam have been killed in fierce clashes with the Syrian government troops in Aleppo, the terrorist groups declared on their social media pages.
Senior commander of Jeish al-Islam Ahmad Sandeh, nom de guerre al-Zabih, was killed in clashes in the Western part of Aleppo city. Sandeh was a notorious terrorist commander who had beheaded a large number of innocent civilians.
Ziyad al-Zeidan, nom de guerre Abu Omar al-Shami, who was a senior commander of Fatah al-Sham was also killed in clashes with government forces in Aleppo city, according to the reports.
Other terrorist commanders killed in Aleppo battle include commander of Nouralddeen al-Zinki terrorist group Bassam Mahmoud, Jeish al-Islam's Abu Ahmad Deqan, Fatah al-Sham's senior commander Abu Hazifeh Masri and field commander Ahmad al-Qassem, nom de guerre Abu Yassin al-Movahed, FSA's Ashraf Hamoud al-Avaz and Mohammad al-Ebrahim and Jeish al-Islam's Abu Ahmad Badiyeh, the militant groups acknowledged.
Earlier on Sunday, the Jeish al-Fatah coalition of terrorist groups left scores of dead and wounded members behind at the end of the second day of its Great Epic Operation and retreated from battlefields in the Western districts of Aleppo city.
Syrian Army soldiers warded off offensives of Nouralddeen al-Zinki and Fatah al-Sham Front on their positions in Family House district in Northwestern Aleppo city, killing a large number of militants.
Army soldiers also clashes with Jeish al-Fatah in the neighborhoods of Jam'iyat al-Zahra, Zahiyeh al-Assad and Scientific Research Center in Western part of Aleppo.
The Army troops also detonated a bomb-laden vehicle of the terrorists that was loaded with a large volume of explosive materials in Manyan region.
Field sources said on Saturday that the military fronts in Western Aleppo witnessed severe clashes between the Syrian army and the terrorist groups for the second consecutive day.
"After heavy clashes with Jeish al-Fatah terrorists who sought to advance in Jam'iyat al-Zahra district, the Syrian army killed and wounded dozens of terrorists and repelled their offensive," the sources said.
Also, military sources reported that the army troops and their allies used artillery and missile fire to repulse the terrorists' attack which had started by blowing up a military vehicle in Jam'iyat al-Zahra district in Western Aleppo.
Also, the Syrian army clashed heavily with Jeish al-Fatah terrorists in Dahiyat al-Assad district in Western Aleppo, the sources added.
Another military source also reported that the army forces targeted the militants' gathering centers in the region with missile and artillery fire.
"The army troops also attacked the terrorists' positions at the Scientific Research Center in Western Aleppo and inflicted tens of casualties on militants," the source said, adding that the Syrian warplanes also heavily pounded the militants' bases in Dahiyat al-Assad and Jam'iyat al-Zahra.