Syria
Terrorist Groups Confirm Sustaining Heavy Toll in Lattakia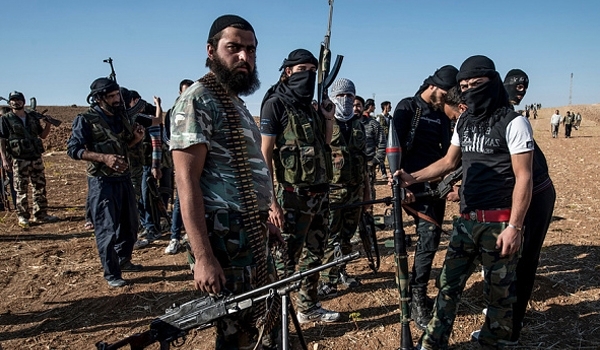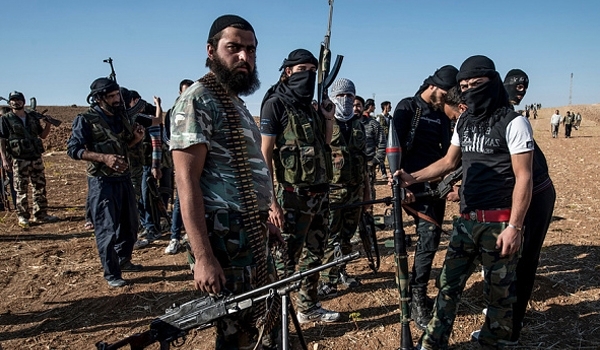 Lattakia province in Northeastern Syria has been the scene of the most severe fighting between the army forces and the militants with the terrorist groups sustaining heavy toll during the clashes.
News websites affiliated to the dissident groups reported that the Syrian army attacked the militants' positions and supply routes near Jabal al-Turkmen (Turkmen mountain) and Jabal al-Akrad (Kurds mountain) with different weapons.
According to them, at least 15 members of terrorist groups, specially Ahrar al-Sham, were killed and over 50 others were wounded during the recent days clashes.
On Wednesday, the Syrian army troops repelled large-scale attacks of Jeish al-Fatah terrorists on government forces' positions in a key border-crossing near Jabal al-Turkmen and Jabal al-Akrad and inflicted a heavy death toll on the terrorists.
The Syrian army and popular forces' strong defense did not allow Jeish al-Fatah terrorists to prevail over government forces' strongholds near Kassab border-crossing.
Jeish al-Fatah left behind tens of the dead or wounded members and pulled the remaining pockets of its forces back from the battlefield.
In relevant developments in the coastal province on Tuesday, Syrian Army troops and popular forces repelled the terrorist groups' heavy offensives on their positions near Kinsibba, and drove the militants back from two more regions in a counterattack.
The Syrian government forces fended off the militant groups' attacks near Kinsibba, inflicting large casualties on the militants.
The government troops later carried out a rapid counter-attack and forced the militants back from Sir al-Qobou'a and al-Hamrat.
Military sources announced that fierce clashes are underway in al-Shillif region, Shillif fort, Toubal passage and the village of Ta'ouma, where the Syrian army has gained upper hand against the terrorists.
"Missile attacks and advanced traps have been continuously used in Kinsibba region to hunt more fleeing terrorists,' the sources further added.