Syria
Terrorist Groups Engage in Fresh Infighting in Southern Damascus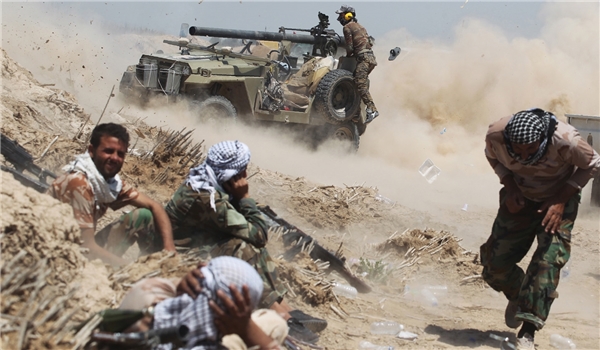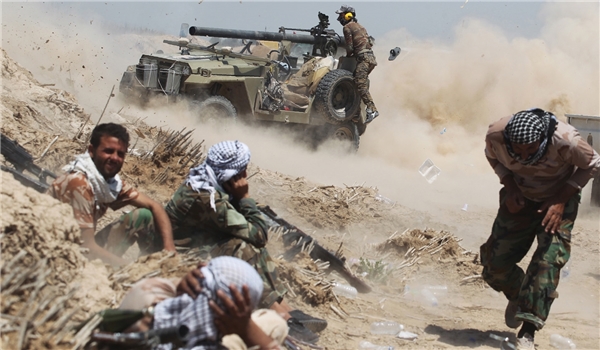 Field sources reported on Saturday that ISIL has once again stormed the positions of its rival terrorist group of Jeish al-Islam in the Southern countryside of Damascus city, taking control over a number of their strongholds.
The sources said that ISIL engaged in clashes with Jeish al-Islam in Hajar al-Aswad region to the South of the capital, imposing control over three buildings in al-Zein neighborhood.
The clashes inflicted several casualties on both sides.
The Arabic-language al-Watan daily reported last week that the residents of Bebeila, Yalda and Beit Saham in the Southern countryside of Damascus city started protests after terrorists started capturing the people that asked for implementation of the reconciliation plan.
It went on to say that at least 200 residents of Bebeila poured into the streets and moved towards the Syrian Army positions in the Bebeila' outskirts but the terrorists prevented them and started clashes with them.
Other media activists said that most of the residents in the region support implementation of the reconciliation plan, adding that the terrorist groups have announced in a joint statement that they will confront those people that intend to join the reconciliation plan.
Terrorists of Jeish al-Islam, Jeish al-Ababi, Ajnad al-Sham, Ferqa Damascus and the brigades of Seif al-Sham and al-Forqan are still operating in the Southern parts of Damascus province.