Syria
Terrorist Groups Lose 100 Fighters in Clashes with Syrian Army in Eastern Damascus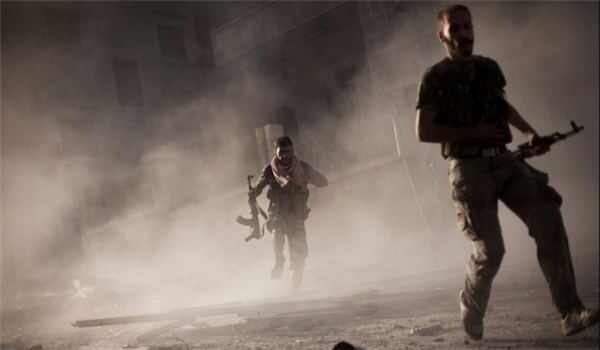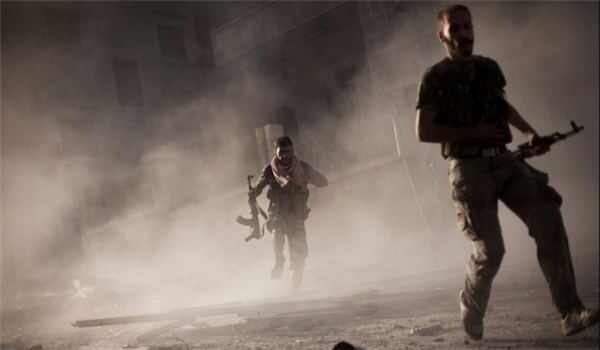 A military source in Eastern Ghouta said that over 100 terrorists, mainly from the Al-Nusra Front (also known as Fatah al-Sham Front or the Levant Liberation Board), have been killed in the Syrian Army attack East of Damascus province.
The sources reported that the Syrian Air Force launched a heavy bombing of terrorists' positions, command post and defense lines of the terrorists in the middle of the neighborhoods and regions of Jobar, Ein Terma and Zmelka, where the most important warehouses and operation rooms and most of the commanders and members of Al-Nusra are.
The sources further added that the army's Special Forces, backed up by BMP armored vehicles and T-72 tanks as well as heavy artillery and missile fire, stormed terrorists' strongholds along the road that connects Ein Terma to Jobar.
In the meantime, other units of the army managed to advance against the terrorists along the Jobar-Zmelka road and imposed control over several residential buildings, the sources went on to say.
They added that the army managed to prevail over the terrorists' defense lines and the most important defense citadel of the terrorists along the Ein Terma-Jobar and Jobar-Zmelka and seized control over almost 1sq/km, including strategic crossroad near Ein Terma hospital.
The sources, also, added that the army forces killed over 100 terrorists, mostly from the Al-Nusra, and destroyed several missile and mortar launchpads and military vehicles.
Earlier reports said that the Tahrir al-Sham Hay'at (the Levant Liberation Board) stormed the positions of Jeish al-Islam in Eastern Ghouta and pushed the rival terrorist group back from several positions.
Tahrir al-Sham militants struck heavily Jeish al-Islam's defense lines in areas surrounding the small town of Deir Sawa near the town of Mesraba.
In the meantime, Tahrir al-Sham terrorists engaged in fierce clashes with Jeish al-Islam in the town of al-Ash'ari in the Southern part of Eastern Ghouta and managed to impose control over several positions of Jeish al-Islam.
Nine members of Jeish al-Islam were also killed in the infighting.
Jeish al-Islam's Spokesman Hamzeh Beiraqdar said that Tahrir al-Sham managed to take control over the farms in nearby regions of the town of al-Ash'ari with the back up of several Free Syrian Army groups.