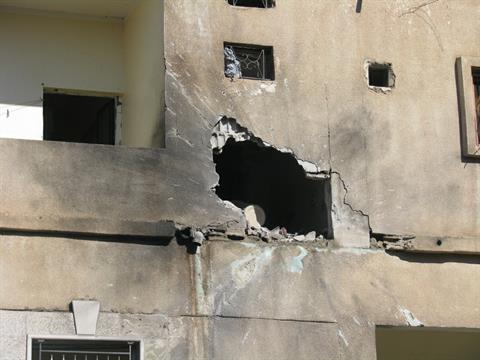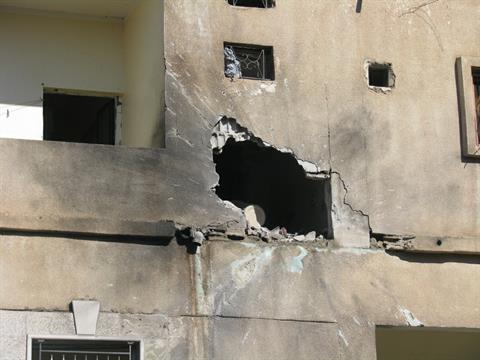 Two rockets fired Tuesday from Syria rebels exploded in the Bekaa border city of Hermel, only 200 meters away from a local hospital, security sources mentioned.
They said there were no casualties from the morning attack.
The rockets, fired less than 30 minutes apart, fell near the privately-owned Assi Hospital in the eastern part of the city of Hermel.
The first rocket at 9:20 am slammed into a house under construction, only 200 meters from the hospital. The house belongs to policeman Mehdi Shamas.
At 9:45 am, another rocket landed in an orchard owned by Adnan Murtada, which lies some 500 meters away from Assi Hospital, according to the sources.
Recently, Syria rebels continue breaching the Lebanese sovereignty.
On April 14, two Lebanese citizens were martyred from the shelling.France said Monday it was "deeply concerned" at the increase in tensions at the border between Syria and Lebanon.
On Monday, France called for the "respect of Lebanon's integrity and sovereignty." "These rocket attacks compromise Lebanon's integrity and sovereignty and threaten the security of the Lebanese people," a statement on the French Foreign Ministry website said.
Last week, Lebanese President Michel Suleiman slammed the armed groups' attacks on Lebanon. "These attacks do not guarantee democratic rights," he added.
The President further stated that Lebanon was already suffering from the burden of Syrian refugees and that the authorities were committed to controlling the border as called for by the Baabda Declaration.