Syria
Terrorist ISIL Commanders Fleeing Deir Ezzur Foloowing Syrian Armed Forces' Intensified Attacks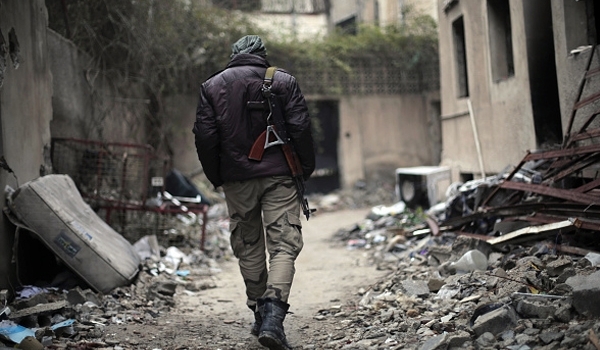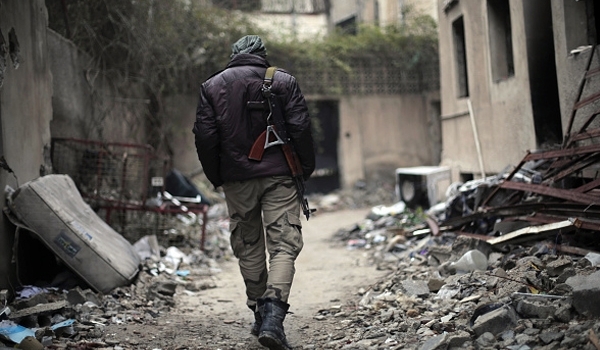 A number of ISIL field commanders continue to escape battlefields in the Eastern province of Deir Ezzur after the Syrian Army troops intensified their offensives against the terrorist group's defense lines in Southern Raqqa and Eastern Homs to enter Deir Ezzur province, well-informed sources said.
The sources reported that the Syrian Air Force conducted a series of combat sorties on the positions and movements of ISIL terrorists in Deir Ezzur city and its surroundings.
In the meantime, the army intensified airstrikes on the gatherings and positions of ISIL in the neighborhoods of al-Huweiqa al-Sharqiyeh, al-Sina'ah, al-Hamidiyeh, al-Orfi, al-Ardi in the city of Deir Ezzur, the sources pointed out.
They added that the ISIL positions were also targeted in the vicinity of the Regiment base, al-Raqqa Bridge base, the airport, al-Thardah area, al-Jafrah and al-Jneineh villages in the surroundings of the city.
The airstrikes caused deaths and injuries among ISIL terrorists and left many of their sites and vehicles, some equipped with machine guns, destroyed
Army units also engaged in fierce clashes with ISIL terrorists on the Southern and Southwestern directions, leaving many of them dead or wounded and their weapons destroyed.
Local sources mentioned that leaders within the ISIL continue fleeing areas in the countryside of Deir Ezzur after the advances of the Syrian army, with the latest being a security official of ISIL in the town of al-Mayadeen  called Abu Wissam al-Adnan.
The sources also noted that ISIL executed one of its members who was from Morocco in the town of Buqrus.
Relevant reports said on Thursday that the army units launched heavy artillery and missile attacks on ISIL hideouts in the western parts of the regions near the Brigade 137, al-Jubaileh, al-Hawiqeh, areas near Panorama and Qeta al-Ta'mineh region, smashing one of the militants' command centers and several of their military vehicles.
A number of ISIL terrorists were also killed in the operation.
Meantime, the Syrian air force heavily pounded the ISIL moves and positions near Deir Ezzur airbase, al-Thardah region and the districts of al-Arafi, al-Arazi, al-Jabileh, al-Sina'ah and al-Hamidiyeh as well as the villages of al-Janineh and al-Jafrah and the regions near the cemetery, inflicting tens of casualties on the terrorists.
Also, the local sources said that several ISIL commanders, including Abdolrazzaq al-Amir, Ahmed al-Amir, Fahad al-Amir and Samer Khalaf al-Nasser al-Mashhadani, have fled the village of Zabiyan and al-Mayadeen city in Eastern Deir Ezzur.