Syria
Terrorist ISIL Pulls Rabid sogs back from more Lands in Hama Province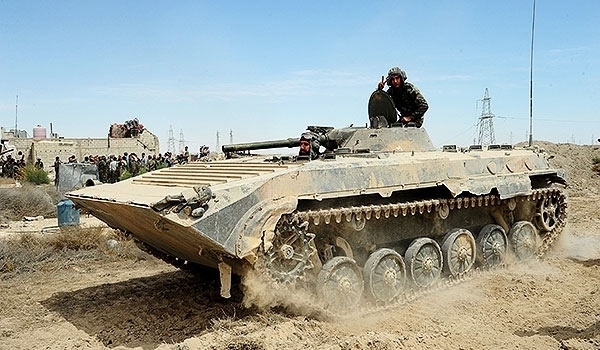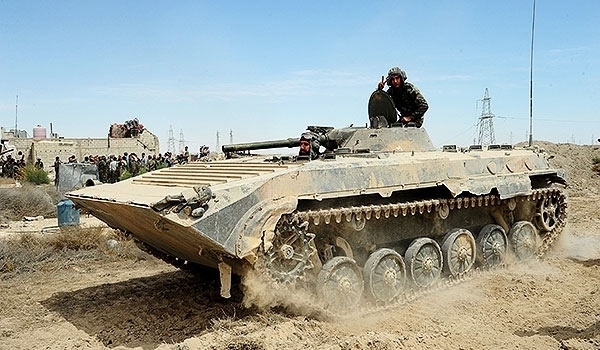 The Syrian Army troops and National Defense Forces (NDF) continued to advance against the ISIL terrorist group in the Northeastern parts of Hama province and took full control over one more key village in the region.
The Syrian army's 555th Regiment of the 4th Mechanized Division and the NDF, in a joint offensive, forced the ISIL from it position near the village of Aliyeh and restored security to the village and its surroundings after a violent battle with the militants near the strategic town of 'Ithriya.
14 terrorists were killed and 3 of their armored vehicles were destroyed in the attacks.
Also in Hama province on Wednesday, several members of al-Nusra Front were killed and several more were wounded in the Syrian army troops' offensives on the terrorist group's positions near the village of al-Arbaeen.
The Syrian soldiers attacked al-Nusra Front's strongholds near al-Arbaeen, which ended in the killing of at least eight terrorists and destruction of one of their vehicles loaded with ammunition.
In the meantime, the Syrian army men stormed a gathering of the Islamic Front terrorists in al-Satahiyat region and surroundings of Khaneifes in the Western and Southern parts of al-Salmiyeh, which claimed the lives of several militants and destroyed their military vehicles and equipment.