Syria
Terrorist ISIL Starts 2nd Stage of Attacks in Deir Ezzur, Faces Army's Fierce Reaction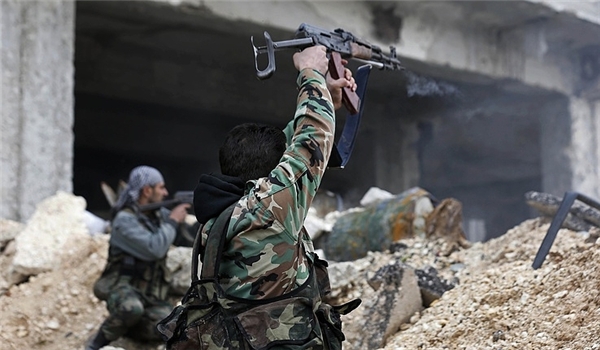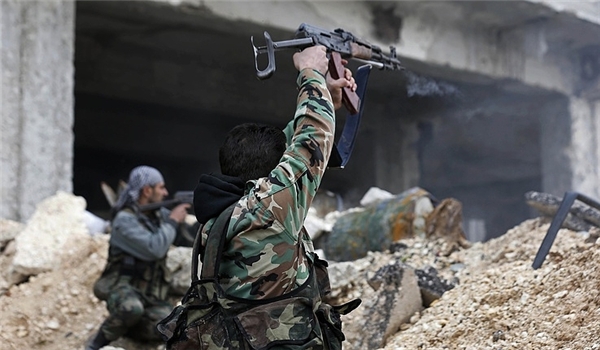 The ISIL started a second phase of massive attacks against several military positions in Deir Ezzur on Sunday after sustaining defeat in the first stage and losing over 70 members.
The ISIL terrorists launched a heavy offensive against the Syrian army positions in Damascus-Deir Ezzur highway, Panorama square, Tal Barouk and al-Tharda valley and advanced in some areas.
The militants also cut the main road towards Deir Ezzur international airport.
Faced with ISIL advances, the Syrian and Russian fighter jets targeted their moves and gathering centers followed by a special operation by the Syrian ground force to take back lost lands.
Army officers say that the ground troops could liberate al-Ta'min Battalion region and regain control of the airport road.
According to reports, at present, heavy clashes are underway in Panorama square between the Syrian troops and the ISIL militants and the Syrian soldiers are trying to purge regions near the graveyard and Tal Barouk of terrorists.
Earlier today, the Syrian army repelled ISIL's large-scale attack on government forces' military positions in Deir Ezzur and the city's airport.
Fierce clashes also broke out between the Syrian army and the ISIL terrorists in al-Roshdiyah and al-Hwaiqa districts in Deir Ezzur city, while the ISIL terrorists attacked the government troops' positions in al-Sina'ah (Industrial) Area, al-Movazafin, al-Jabileh, al-Amal and Division 137.
The Syrian army thwarted all the wave of attacks, inflicting heavy losses on the terrorists.
The Syrian government troops also engaged in tough battle with the ISIL terrorists in the Southern and Northwestern part of Deir Ezzur airbase and in the surrounding areas of al-Tharda mountain, and inflicted heavy losses on their military hardware and equipment.
The terrorists also conducted terrorist attacks and launched mortar attacks on seven districts in Deir Ezzur, killing two civilians and injuring eight more.
Meantime, the Syrian and Russian fighter jets pounded the ISIL terrorists' gathering centers and military bases in al-Arzi, al-Hamidiyeh, al-Movazafin and al-Jabileh regions.
Several tanks and military vehicles of the ISIL terrorist group were destroyed in the Russian and Syrian airstrikes in the same region.