Syria
Terrorist ISIL Withdraws from Vast Areas of Badiyeh in Sweida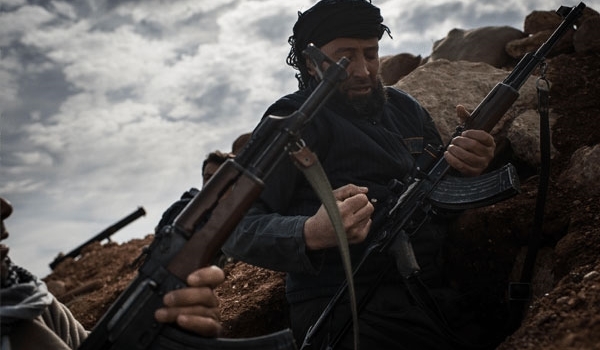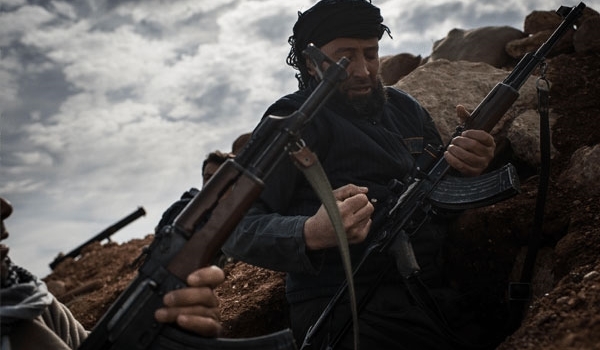 The Syrian army continued military operations against the ISIL in Badiyeh (desert) of Sweida, cleansing vast areas of terrorists.
The Syrian army forces continued clashes with the terrorists in Razamiyeh Sharqiyeh and Rami regions in Northeastern Sweida, regaining control of several regions towards Mehrat Rashid and Tal Salim al-Lahouf.
Meantime, the Syrian army's artillery and missile units pounded ISIL's positions and moves in the depth of Eastern Badiyeh of Sweida, cutting a number of their supply routes.
Also, field sources said that the army has advanced towards Taloul al-Safa, adding that several military vehicles, weapons and ammunition caches and positions of the terrorists were destroyed during the army attacks.
The Syrian army troops are advancing in five pivots in Northeastern, Eastern and Southeastern parts of Eastern Badiyeh of Sweida.
In a relevant development earlier today, the Syrian army forces managed to advance more in the Southern province of Sweida, cutting off ISIL's supply lines from the US-run al-Tanf base in Southern Homs to Sweida.
The army forces managed to impose control over Tal Zarin and al-Mari'eiyeh region, deploying at the strategic al-Safa hills.
Field sources, meantime, reported that the army has managed to capture a part of al-Safa hills.
They further said that the army has advanced almost 20 km in the depth of Syria's Badiyeh, prevailing over ISIL's positions.
In the meantime, the Arabic-language website of Sputnik reported that the army's recent advances in Badiyeh have cut off ISIL's supply lines from Sweida to the US army-run al-Tanf base.