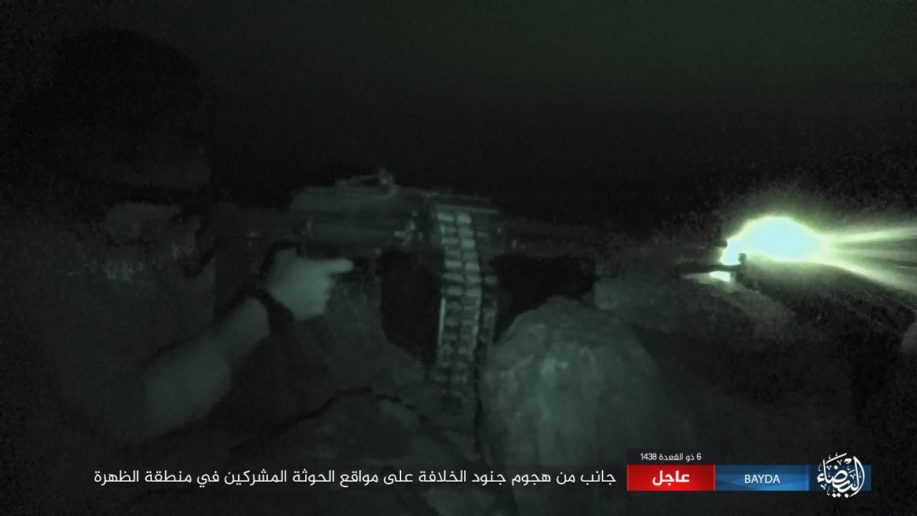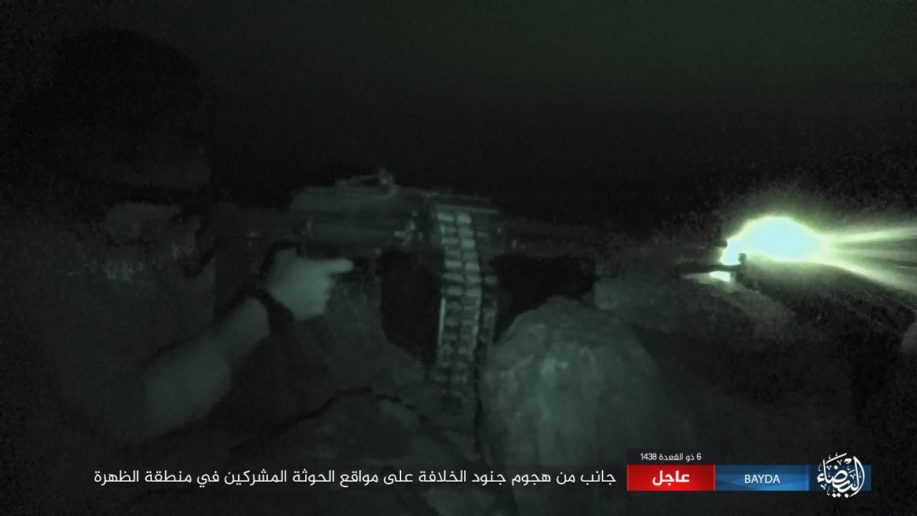 ISIS forces based in central Yemen have launched a deadly night raid against Houthi rebels, killing their fighters and seizing some of their military equipment.
According to reports, ISIS militants conducted their attack throughout the hours of absolute darkness in the al-Zahraa region of al-Bayda' Province. During the raid Islamic State militants were able to capture one Houthi position, killing several fighters who were manning it, and then proceeded to loot weapons and ammunition from the site.
After doing this, the ISIS raiding party then retreated from the area.
Based on the photos below and the relatively small scope of the entire operation, it seems unlikely that ISIS forces comprised anything more than ten to twenty lightly-armed militants backed by one technical.