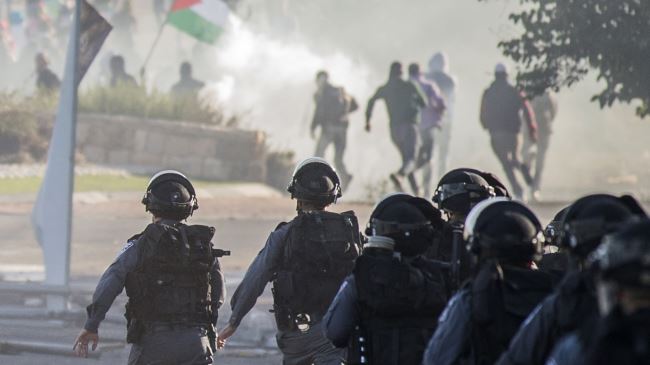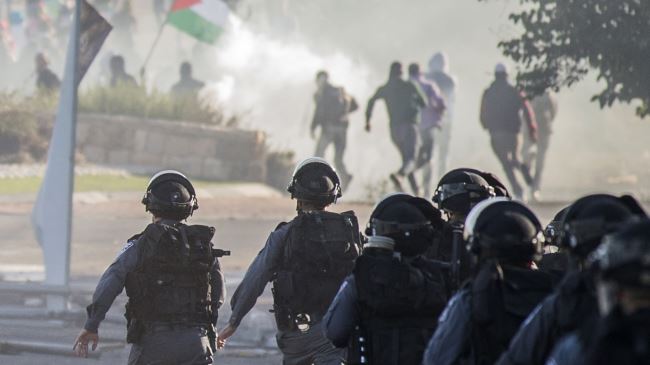 Terrorist Israeli forces have abducted dozens of Palestinians amid rising tensions over the killing of a Palestinian youth a few days ago.
Zionist Israeli troops raided Palestinian homes in several villages across the occupied West Bank and other areas overnight. Palestinian sources say ten children are among the detainees.
Most of the arrests were made in the village of Kafr Kanna in the northern occupied territories, where a 22-year-old Palestinian was shot dead days ago.
Terrorist Israeli forces claim those arrested have caused violence.
Villages in the West Bank and also occupied Palestinian territories have been the scene of protests and clashes since Saturday when Terrorist forces killed Kheir Hamdan.
Israel claims the man was killed during an arrest raid, but a video released after the incident shows an Israeli soldier getting out of his car and shooting at Hamdan directly.
The fatal shooting sparked angry reactions with thousands of Palestinians taking to the streets, demanding justice for the victim.
Tensions have also been running high at the al-Aqsa Mosque compound in East al-Quds (Jerusalem) over the past few weeks.
Palestinians are extremely angry at Tel Aviv's raids as well as its new restrictions on the access of Palestinians to the mosque, considering the move as part of the Terrorist regime's plan to Judaize and desecrate the holy site.