Palestine
Terrorist israel attacks Bethlehem city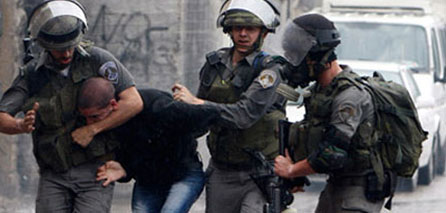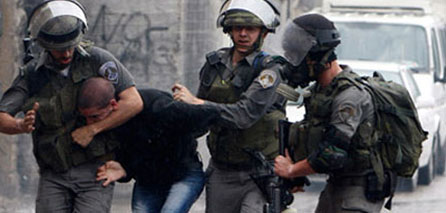 Scores of Palestinian citizens were treated for breathing disorders noontime on Wednesday after they inhaled tear gas heavily unleashed by the Israeli occupation forces (IOF) during the clashes that burst out at Bethlehem's Aida refugee camp and al-Khader town.
Palestinian activist at the Aida refugee camp, Ibrahim Moslem, said the invading IOF patrols stationed around the separation barrier so as to provide a shield for the thousands of Israeli extremist settlers who flocked into the so-called Rachel's Tomb to mark the Rosh Hashanah (Jewish New Year).
The settler mass-spree was carried out in such a remarkably provocative and over-zealous manner so as to cheese off the Palestinian Muslim youths, who could only react by hurling stones as a means to voice their disapproval over such fanatical influxes.
Critical injuries have been reported as the Israeli occupation troops targeted the Palestinian unarmed youths with heavy barrages of tear gas and kept chasing them in the camp's alleys and adjacent streets.
Meanwhile, several cases of breathing disorders and black-outs were documented among a number of al-Khader schoolchildren and citizens due to the waves of tear gas grenades discharged by the IOF across Bethlehem's Old City, a PIC correspondent quoted local sources as reporting.