Syria
Terrorist Israel carries out two airstrikes near Syrian capital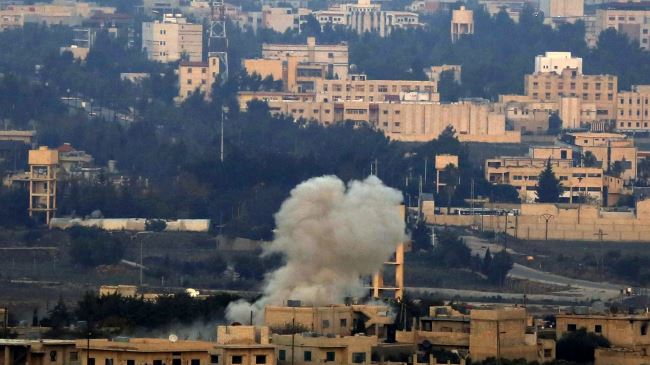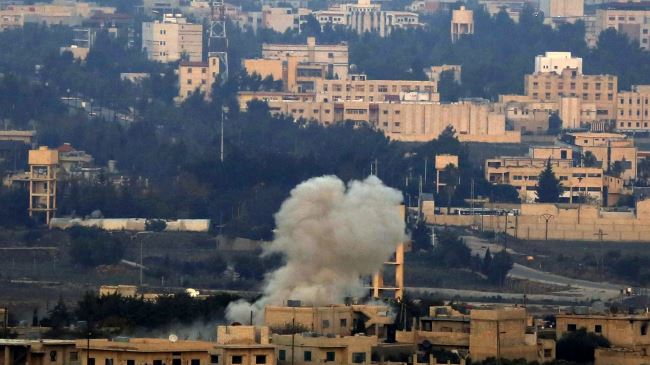 Israeli warplanes have carried out two airstrikes on government-held areas near the capital, Damascus, Syrian media say.
According to the Syrian TV, Israeli aircraft pounded the area of Damascus International Airport and a smaller airport in the town of Dimas on Sunday.
The so-called Syrian Observatory for Human Rights said at least 10 explosions were heard in Dimas. There have been no immediate reports of casualties.
The Israeli military declined to comment on "foreign reports."
Israel has carried out several airstrikes in Syria since the start of conflicts in the country in March 2011. In the last attack, Israeli aircraft targeted three areas including the Dimas airport in May 2013.
Damascus says Tel Aviv and its Western allies are aiding al-Qaeda-linked militant groups operating inside Syria.
The Syrian army has repeatedly seized huge quantities of Israeli-made weapons and advanced military equipment from the foreign-backed militants inside Syria.
Tel Aviv has been also training and providing medical aid to the militants fighting Syrian government.
According to recent documents from Israeli hospitals, Israel's army paid USD 10 million up until September this year for the costs of treatment to the foreign-sponsored militants injured during battles with Syrian government forces, and the money has come from the Israeli military's budget.
Syria has been grappling with a deadly crisis since March 2011. More than 200,000 people have been killed so far in the conflict in Syria, according to the United Nations.