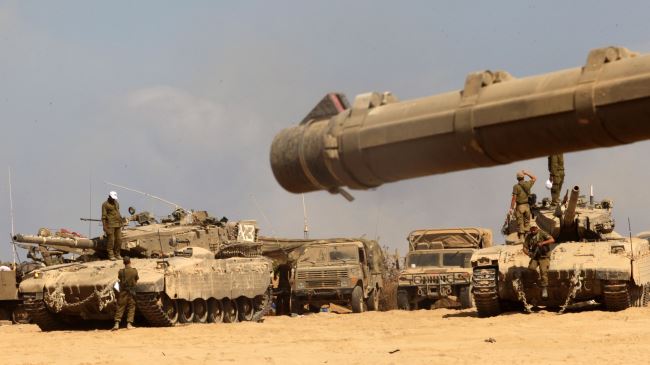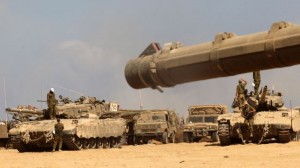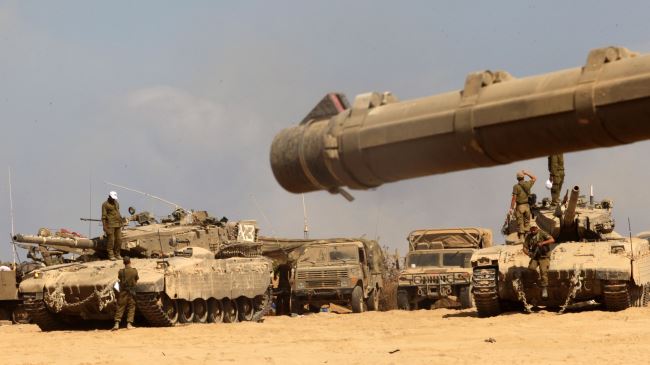 Terrorist israel has confirmed that five more butcher israeli soldiers have been killed in clashes with Palestinian resistance fighters in the Gaza Strip.
The terrorist israeli regime army released a statement on Tuesday, saying that the five soldiers were killed on Monday.
Infantry soldiers Daniel Kedmi, Barkey Ishai Shor, Sagi Erez, and Dor Dery were killed, said the statement, adding that the name of the fifth soldier cannot be released.
Meanwhile, the zionist israeli Haaretz newspaper reported on Tuesday that four Israeli soldiers were killed by Palestinian mortar shell fire on Monday. One trooper died during clashes in Gaza's south.
At least 10 Israeli terrorists have been killed in the past 24 hours, bringing the number of Israel's military casualties to 53, the Israeli daily added.
Palestinian fighters, however, say they have killed over a hundred Israeli terrorists.
Early on Tuesday, the house of Hamas leader Ismail Haniyeh in Gaza City was hit by an Israeli airstrike, but no casualties were reported.
The assault came a day after 10 people, mostly children, lost their lives in an Israeli strike on Shati refugee camp on the edge of Gaza City. Israeli forces also targeted al-Shifa Hospital in the city.
Around 1,100 Palestinians have been killed and nearly 6,500 others injured since israel unleashed its offensive on the Gaza Strip on July 8.