Palestine
Terrorist israel forces again attack Palestinians in West Bank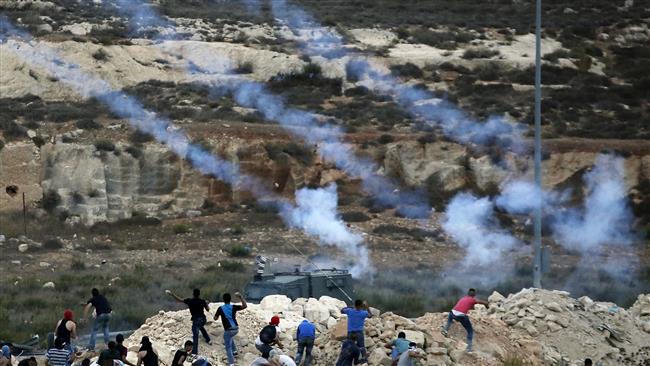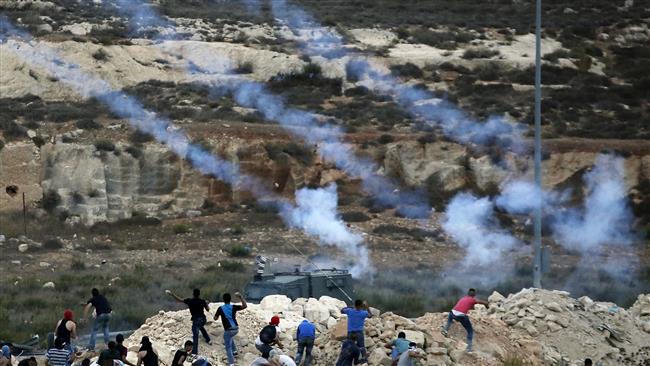 Israeli forces have once again attacked against Palestinian demonstrators protesting Tel Aviv's wave of aggression across the occupied West Bank.
On Tuesday, clashes erupted near the city of Nablus after Israeli forces stormed several houses there and arrested a number of Palestinians.
Palestinian health officials reported that at least five people were wounded in the clashes.
The Tel Aviv regime forces also stormed villages on the outskirts of the city of Jenin on Tuesday morning. A Palestinian teenager, identified as Muhammad Ahmad Jaradat, was inured in the village of Zububa north of Jenin.
He was transferred to hospital after excessive tear gas inhalation.
In Bethlehem, Israeli forces shot and injured at least three Palestinians with live rounds during the funeral of a 13-year-old Palestinian who was shot dead by Israeli forces a day before.
The Palestine Red Crescent Society (PRCS) says nearly 500 Palestinians have sustained injuries during clashes with Israeli soldiers and settlers across the occupied Palestinian territories since Saturday.
The al-Bireh-based humanitarian organization said at least 180 Palestinians were shot by live rounds or rubber-coated steel bullets. Others were physically assaulted or exposed to excessive tear gas inhalation.
There have been increasing clashes between Israelis and Palestinians over Israeli settlers' storming of the al-Aqsa Mosque.
Israel has imposed sweeping restrictions on entries into al-Aqsa Mosque compound since August 26.
Tel Aviv has also threatened to launch new military operations against Palestinians following the deaths of two Israelis over the weekend in al-Quds (Jerusalem).