Palestine
Terrorist israel onslaught takes mental toll on Gaza children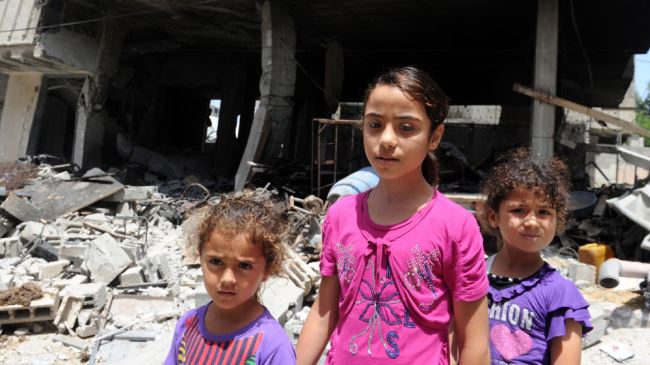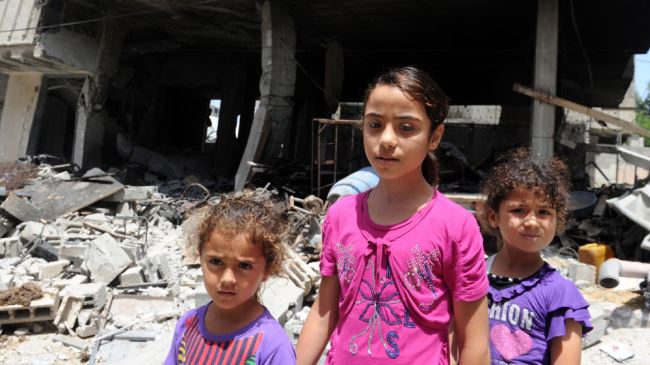 The recent Israeli military campaign against Palestinians in the Gaza Strip has further traumatized young people in the besieged coastal sliver and seriously jeopardized the mental health of the kids, Press TV reports.
Independent charities for children have warned that the latest Israeli onslaught on Gaza has made it impossible for child psychologists to complete the delicate task of rebuilding the mental health of kids already suffering from the Post-Traumatic Stress Disorder (PTSD) from previous waves of conflicts.
The international nongovernmental organizations have further noted that children are likely to face sleeping disorders and other behavioral issues.
"Bullets were coming from everywhere, and we went out to escape… with nowhere to go," a little Gazan girl told Press TV.
A number of Gazan children have had the devastating experience of witnessing the use of incredibly damaging weapons that sliced people with terrible amputations or shredded the bodies of their parents and loved ones.
"My mother, two sisters, grandmother, uncle, aunt and neighbor, I saw them all die," a Palestinian boy said.
Doctors and mental-health experts have described the traumatization of young people in Gaza as a wound cause by the Israeli airstrikes.
Sami Oweida, a psychiatrist in Gaza City, said hundreds of lives were lost during the Israeli strikes, and there are cases where only a child has survived and the rest of his/her family have died.
"According to the international law, Israel must first be held responsible for its war crimes," Karim Nashwan, a human rights activist, said.
He added that Israel must ensure the civil rights of Palestinian families in Gaza, and compensate them for the damage caused by the 50-day aggression.
Starting in early July, Israel pounded the Gaza Strip for over 50 days. Almost 2,140 Palestinians, mostly civilians, including women, children and elderly people, were killed in the Israeli onslaught. Around 11,000 others were injured.
Tel Aviv says 72 Israelis were killed in the conflict, but the Palestinian resistance movement Hamas says the number is much higher.