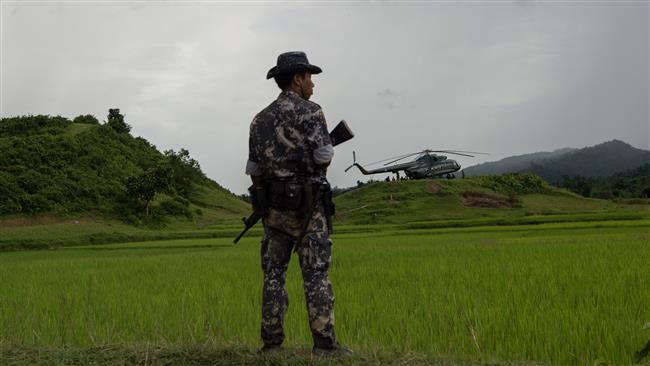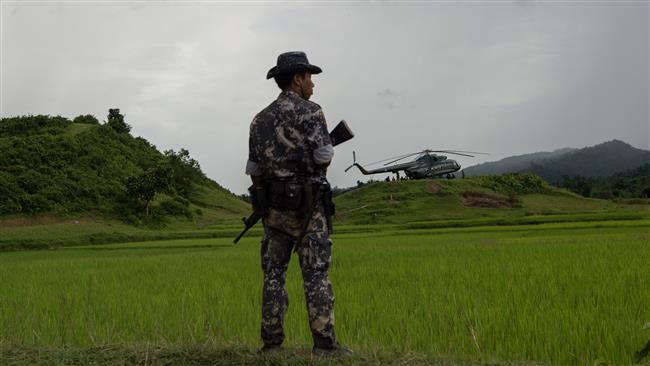 The Israeli regime has "reprimanded" Myanmar's ambassador to Tel Aviv for saying that Tel Aviv has signed a new arms deal with Naypyidaw, which is under massive international criticism over ethnically cleansing minority Muslim Rohingya in the west of the country.
The Israeli foreign ministry said in a statement on Thursday that Ambassador Maung Maung Lynn had been reprimanded for telling Israel's Army Radio in an interview that Tel Aviv had signed a new arms contract with Myanmar in recent months.
The Israeli foreign ministry said that, after the reprimand, the Myanmarese ambassador apologized and retracted his comments in a meeting with Gilad Cohen, the foreign ministry's deputy director general in charge of the Asia and Pacific desk.
The Israeli foreign ministry claimed, "Israel does not sell arms to Myanmar."
This is while Israeli media have reported such sales. Israeli daily Haaretzreported on October 23 that Tel Aviv had supplied "Super-Dvora MK III" navy boats to Myanmar as recently as April, "when the Myanmar… army was already being accused of war crimes" against the Rohingya.
The patrol boats, the report said, "are only part of a larger transaction signed between Israel and Myanmar," it said, citing "sources in the Israeli weapons industry" as saying that the value of the arms deal "is estimated at tens of millions of dollars."
The Israeli regime has been denying such arms sales, even as the Myanmarese army has released pictures of Israeli vessels now under operation in the Southeast Asian country.
Several human rights watchdogs released the results of investigations in September that had found more than 100 tanks, boats, and light weapons had been sold to Myanmar by Israeli arms companies in recent years.
Myanmar's military, together with Buddhist mobs, has been raping, killing, and torturing Rohingya Muslims in the western state of Rakhine, forcing more than 600,000 of them to flee to neighboring Bangladesh, where they also face an inhospitable environment.
Regimes selling Myanmar weapons, including Israel, have come under fire for complicity in the deadly violence in Rakhine.
The government in Myanmar refuses to recognize the Rohingya as a local ethnic group even though they have lived there for generations.