Palestine
Terrorist israel strips hundreds of Bedouins of 'citizenship': Report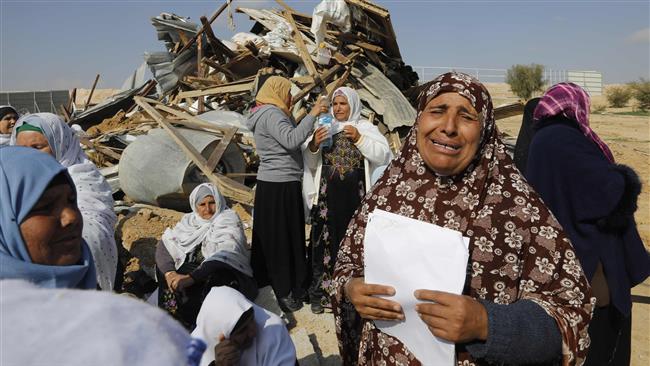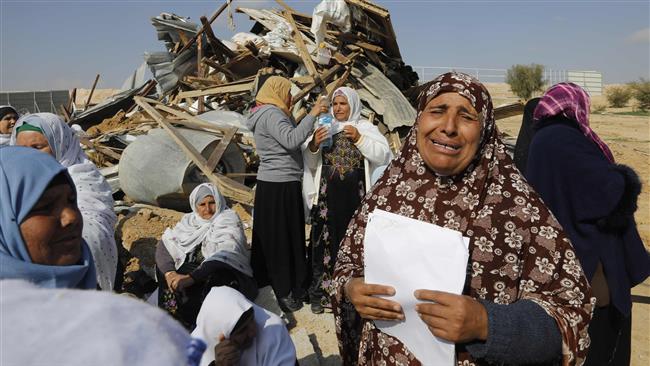 Hundreds if not thousands of Palestinian Bedouins have been stripped of their Israeli citizenship in the Negev Desert, a report says as the regime pushes ahead with its policy of ethnic cleansing in the occupied territories.
According to the report by Israeli daily Haaretz, the Legal Center for Arab Minority Rights in Israel (Adalah) has called on Tel Aviv to cancel the revocation process in the face of the increasing number of complaints filed by Bedouins.
The measure has been in effect since at least 2010, according to the Adalah's appeal submitted to Israeli Interior Minister Arie Deri and Attorney General Avichai Mendelblit.
When Bedouin citizens go to Israel's Interior Ministry offices in Beersheba, the largest city in Negev Desert, for routine matters such as changing their address or obtaining birth certificates, they are told that their citizenship had been granted in error.
Consequently, they are handed down a new document with their status changed from citizen to resident.
The Bedouins, who lose their citizenship, are given no explanation and no opportunity to appeal while advised to submit a request and start the process of obtaining citizenship as if they were newcomers to the occupied lands.
Adalah's appeal shows that even the individuals who were citizens for 40 years or served in the Israeli army and paid their taxes had their citizenship cancelled.
Questions have been raised about the legality of the process.
According to a report, issued by the Israeli Interior Ministry's citizenship department last September, "the extent of the problem could involve up to 2,600 people with Israeli citizenship, who could lose it due to erroneous registration."
Entitled "Erroneous Registration of Negev Residents," the report warned that the figure could  be higher as individual cases had not been examined.
Attorney Sausan Zahar, of Adalah, urged an immediate halt to the discriminatory citizenship cancellation policy, saying it blatantly infringes on their basic rights to citizenship equality.
"I'm afraid that what has been exposed is only the tip of the iceberg and what hasn't been revealed yet is even more serious," said Israeli lawmaker Aida Touma-Suleiman, noting that the case could be taken to the High Court if it is not resolved.
"There is no justification for this policy," she said. "The [Interior] Ministry is blatantly violating the law. It's unacceptable that in one family living under one roof, half the children are citizens while the other half are residents or people with indeterminate status."
A Bedouin person, requesting anonymity, said that many of those who are affected by the policy "don't understand what happened to them."
"No one explains anything and all of a sudden your status changes. You go in as a citizen and come out deprived of citizenship, and then an endless process of foot-dragging begins."
Israeli authorities regularly carry out demolitions of Palestinian Bedouins' homes, claiming that they have been built illegally.