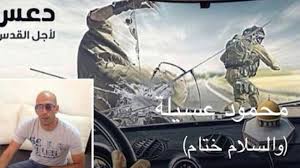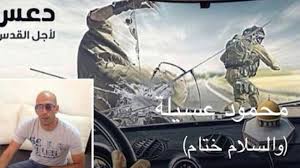 Israel has threatened to arrest the Palestinian activists who post anti-Israeli remarks on Facebook, Press TV reports.
In the latest wave of crackdown on Palestinian activists, Tel Aviv has vowed to take legal against those who post anti-Israeli remarks on Facebook.
Last week, 32-year-old Mahmoud Asila from the Old City of al-Quds was arrested for what the Israeli regime called incitement and spreading violent propaganda.
He is accused of posting a picture in support of recent car attacks carried out by Palestinians against Israeli forces in the occupied West Bank.
Asila has taken responsibility for his Facebook post, saying it is part of his freedom of speech.
Following Asila's arrest, Palestinian activists lashed out at Israel's restrictive measures to stifle freedom of speech in social networks including Facebook.
"The international law and the four Geneva conventions state that no government has the right to arrest people for their ideas or for what they publish on their pages. But Israel, which is not respecting any international law, of course will be preventing freedom of speech, especially in Jerusalem al-Quds, to keep controlling the city and humans leading the youth," Bassem Eid, a human rights activist, told the Press TV correspondent.
"We condemn the move as it is a new attempt to silence the Palestinians living in Jerusalem al-Quds… They are arresting people for saying their opinion and publishing it on their own accounts on Facebook. It's nonsense to consider posting on Facebook as provocation. It is actually their illegal practices that are leading to this explosion," said Mohammad Qazzaz, a social media activist.
Over the past weeks, the occupied West Bank has been the scene of clashes between Palestinians and Israeli forces over the al-Aqsa Mosque.
Some Jewish settlers have been urging the Israeli regime to allow them to pray in the al-Aqsa Mosque compound.
Palestinians are extremely angry at such provocative acts, considering them as part of Israel's plan to Judaize and desecrate the holy Islamic site.