Palestine
Terrorist israel troops attack Palestinian protesters in al-Quds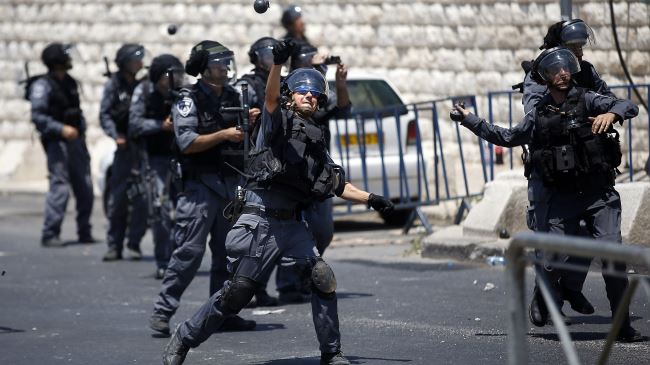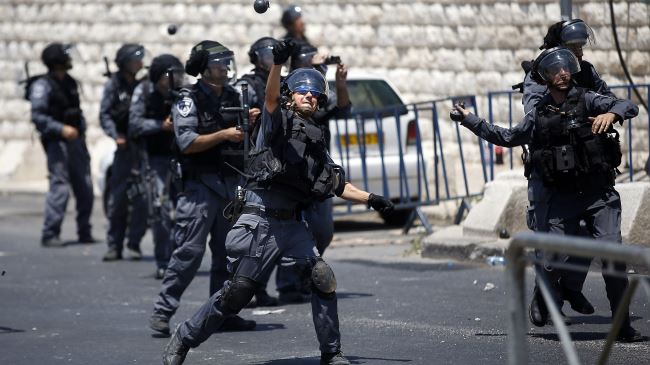 Israeli forces fired tear gas and rubber bullets to disperse the Palestinian demonstrators in al-Quds (Jerusalem) amid escalating tensions in the Israeli-occupied Palestinian lands.
According to reports, fresh clashes erupted between Israeli troops and Palestinian demonstrators in at least four neighborhoods of al-Quds overnight on Sunday.
The protesters had taken to the streets to voice their outrage at the recent hanging of Hassan Yousef Rammouni, a young Palestinian man, at the hands of Israeli settlers in East Jerusalem al-Quds.
Hassan Yousef Rammouni, 32, a Palestinian bus driver, was driving back home from work on Sunday when he was abducted and then hanged by Israelis in his bus in the Ras al-Amud neighborhood.
Tensions have been running high in the occupied Palestinian territories since late October when the Israeli regime ordered a full closure of the al-Aqsa Mosque in East al-Quds. Tel Aviv that had also put an age restriction on the holy site, has lifted the closure and the ban.
Palestinians are extremely angry at Tel Aviv's raids and restrictions, considering them as part of Israel's plan to Judaize and desecrate the holy Islamic site.
Palestinians argue that al-Quds is the capital of a future Palestinian independent state, and that its heritage should remain intact.
Over the past decades, Israel has tried to change the demographic makeup of al-Quds by constructing illegal settlements, destroying historical sites and expelling the local Palestinian population.