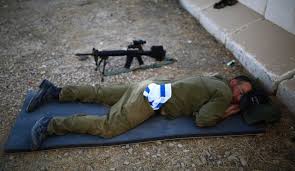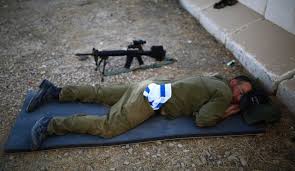 Terrorist regime officials have decided to raise the regime's military budget in 2015 by 10 percent following the recent Israeli war against the besieged Gaza Strip.
The office of Terrorist israeli Prime Minister Benjamin Netanyahu announced through a Wednesday statement that the regime's 2015 military funding will increase by 10 percent to $15.5 billion.
The statement added that following talks to avert a fiscal crisis in the ruling coalition, the US-sponsored regime would also cover most of the cost of its Gaza onslaught which left more than 2,000 Palestinians dead and over 10,000 more injured.
Following the massive military aggression against the densely-populated Palestinian enclave, Israeli military chief Moshe Ya'alon has made budget demands to cover the regime's losses as well as future operations.
"Look what we did in Gaza. At the start of the operation, there were 10,000 rockets. Today, it's one fifth of that. … We attacked more than 6,000 targets, more than 5,000 by air and about 900 by ground and sea. In order to attack these targets in an urban, built-up environment, you need precision intelligence and thousands of high-end precision weaponry. That all costs money," Ya'alone said.
"Fifty days of combat is an expensive matter," the Terrorist israeli regime's Finance Minister Yair Lapid further stated, saying that Israeli forces "need to restock."
The development came after the Tuesday delivery of the German-built INS Tanin submarine at the Israeli regime's Haifa Naval Base. The Tanin reportedly uses air independent propulsion technology to remain submerged for longer periods than the three older Dolphin-class vessels.