Palestine
Terrorist israeli court imprisons a woman and her brother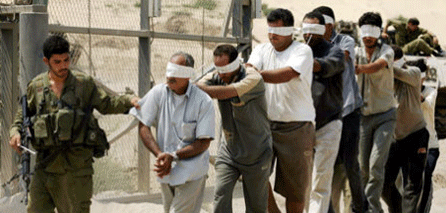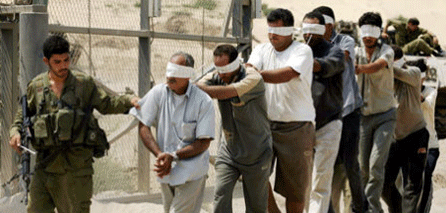 Ofer military court passed a 20-month sentence against Tahrir Algueni, 32, and her brother Sadam, 30, in addition to a fine of 200 shekels on each one of them.
Family sources told a PIC reporter that Ofer military court convicted Tahrir and Sadam Tuesday on charges of participating in solidarity marches in support of Palestinian prisoners.
Tahrir is currently held in Hasharon prison, the family added, pointing out that her sister Somoud had served four years in Israeli prisons.
Sadam had also served two years in Israeli jails before completing his four-year sentence as he was released in an Israeli goodwill gesture towards PA chairman Mahmoud Abbas.
Their brother Ayoub was killed by Israeli gunfire in 2005 during violent clashes that broke out in Kafr Qalil town in Nablus.
On the other hand, Palestinian Prisoners Society (PPS) said that prisoners held in Megiddo and Gilboa jails are still deprived of winter clothing and blankets despite the cold and damp conditions.
1200 Prisoners in Megiddo prison suffer very poor detention conditions in light of the acute shortage of blankets and mattresses, the PPS added.
PPS pointed out that the detainee Bashar Khatib, 42, who is currently held in Gilboa prison suffers chronic diseases including clogged arteries, high blood pressure, and diabetes.