Palestine
Terrorist israeli forces nab 5 Palestinians in East al-Quds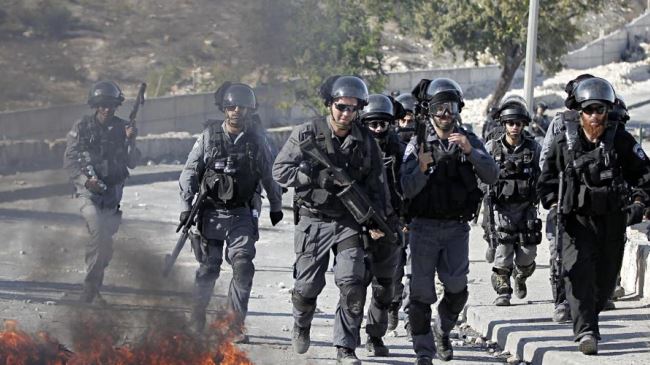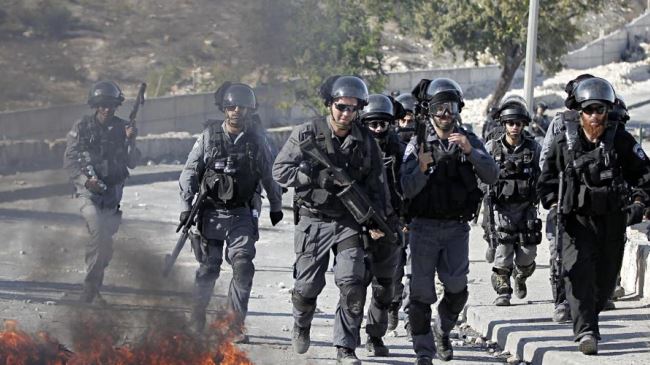 Israeli forces have detained at least five Palestinians during overnight clashes in East al-Quds (Jerusalem).
At least five Palestinians were arrested in Silwan neighborhood, north of the West Bank city of Ramallah, overnight Sunday as fresh scuffles broke out between Palestinian protesters and Israeli forces in the occupied city.
According to reports, hundreds of extra security forces were deployed to disperse stone-throwing protesters in the neighborhood overnight. There were also reports of scattered unrest on Sunday morning.
Tensions have been running high in the area ahead of Sunday night's funeral for Abdel Rahman al-Shaludi, a Palestinian man who rammed his car into a railway stop in al-Quds on Wednesday, killing a baby girl and injuring eight others. He later died of injuries sustained from Israeli forces' gunfire.
The Tel Aviv regime claims that the incident was deliberate, but the family of the 21-year-old said it was an accident.
The timing of Shaludi's funeral has been set by the Tel Aviv regime, which allowed only 20 mourners to attend the ceremony. Israeli authorities also said all mourners have to submit their names to police prior to the funeral.
Tensions were further stoked in Silwan on Friday after Israeli forces shot a Palestinian teenager, identified as Orwah Hammad, in the head there.
The Israeli army claimed that Hammad, who was also a US citizen, was about to throw a petrol bomb at Israeli motorists.
The fresh clashes come as the Israeli regime has recently boosted its military presence around the al-Aqsa Mosque and restricted entrance to the holy compound in al-Quds.