Syria
Terrorist israeli military officer slain in Golan Heights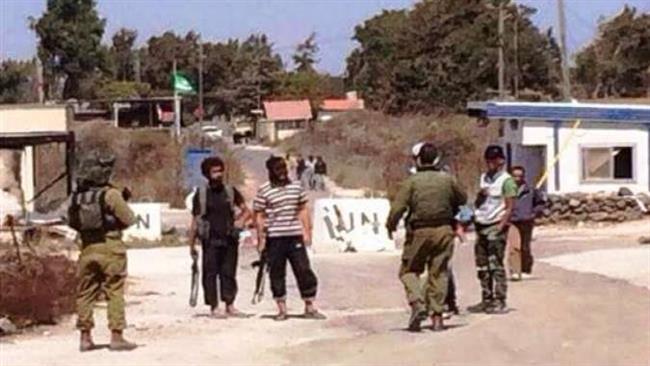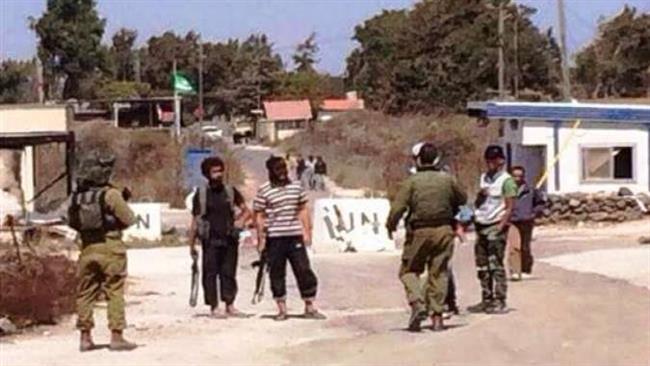 An Israeli military officer has been killed in the occupied Golan Heights during a meeting with a group of high-ranking members of foreign-sponsored militant groups operating inside Syria.
The slain officer, who went by the nickname Johnny, was conferring with the militants, among them representatives of the so-called Free Syrian Army, as well as a Jordanian military figure, when he came under attack in the area on Friday afternoon, Lebanon's Arabic-language newspaper al-Akhbar reported.
The report, however, did not provide any information about the fate of the Jordanian officer and the militant commanders.
It added that the meeting had been planned in order to explore avenues aimed at slowing the Syrian army's advances in the strategic southwestern city of Quneitra, situated some 60 kilometers (37 miles) south of the capital, Damascus, as well as the city of Dara'a.
The Israeli officer was reportedly from a technical unit in the Givati Brigade. He is said to have been in collaboration with the Takfiri terrorist groups in Syria, and helped them acquire modern communications equipment.
Photos recently obtained by a Press TV correspondent in Syria show Takfiri terrorists from the al-Nusra Front next to Israeli soldiers, who are speaking face-to-face with terrorists in Golan.
The pictures further prove Tel Aviv's support for al-Qaeda-linked terrorists, especially al-Nusra Front, which have been wreaking havoc in Syria.
Israel is known to have been providing medical, intelligence and military support for terrorists operating to topple the government of President Bashar al-Assad in Syria. A number of terrorist commanders, wounded in government attacks on terrorists, have reportedly been hospitalized in the occupied territories.
The Israeli military's close cooperation with the terrorists also assisted the regime's bombing of a convoy belonging to the Lebanese resistance movement, Hezbollah, on January 18.
Six Hezbollah members, including Jihad Mughniyeh, and an Iranian general lost their lives in the Israeli aerial assault on the Syrian section of the Golan Heights. Jihad was the son of Hezbollah's slain military commander, Imad Mughniyeh, who was assassinated in an Israeli-orchestrated bombing back in 2008.
Hezbollah later announced that the attack was coordinated between Tel Aviv and the al-Nusra terrorists.
Late last year, a UN report confirmed contact between terrorists in Syria and the Israeli military across the Golan ceasefire line, especially during heavy clashes between the terrorists and the Syrian troops.
The report also confirmed that terrorists had been taking their wounded comrades into the Israeli-occupied part of Golan for treatment.