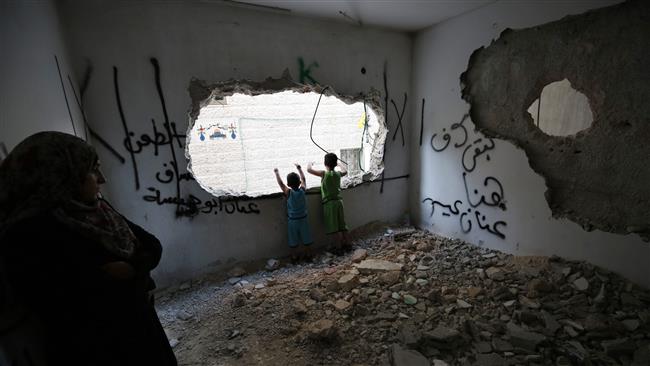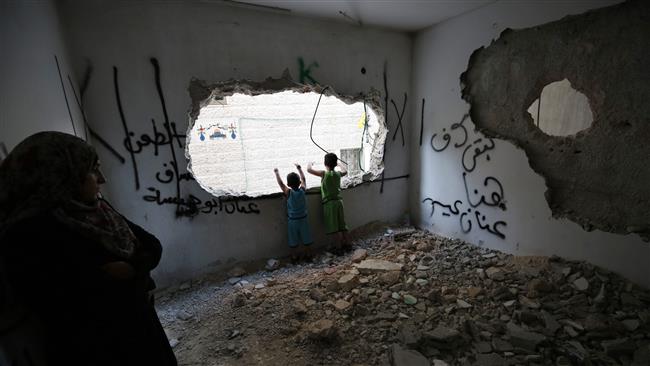 Terrorist Israeli military forces have razed two Palestinian houses in the occupied West Bank despite international condemnation of the regime's demolition campaign against Palestinian homes and properties.
Local residents and witnesses said on Monday that Israeli soldiers and bulldozers rolled into the Qalandiya refugee camp and leveled two houses to the ground.
The demolition was carried out against the homes of the families of Issa Assaf and Annan Hammed, who were shot dead by Israeli forces during an alleged attack late last year near the Old City of al-Quds
Israeli forces also shot and injured at least four Palestinians during a series of fierce clashes in the troubled region.