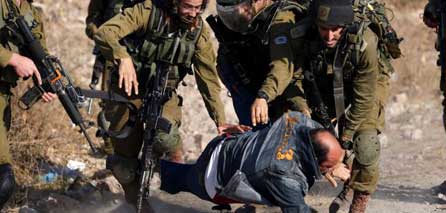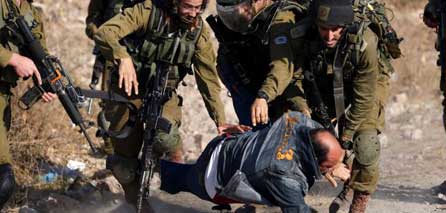 The Israeli occupation forces, last night, assaulted Palestinian citizen from Jenin at a checkpoint near Salfit.
Local sources said that the Israeli soldiers severely beat the Palestinian citizen Samir Abdel Fattah Abu Ali, from Sela Al Daher village, while he was passing through a military checkpoint near Salfit. He was moved to Rafidia hospital in Nablus city.
In Jenin, the Israeli forces carried out combing operations near Ya'bad town after firing on a military post near "Dotan" settlement.
In another context, the martyr Mohammed Nemer, 37 years, was mourned during night after the Israeli released his body after being held nearly five months.