Palestine
Terrorist israeli troops kill Palestinian near Bethlehem: Medics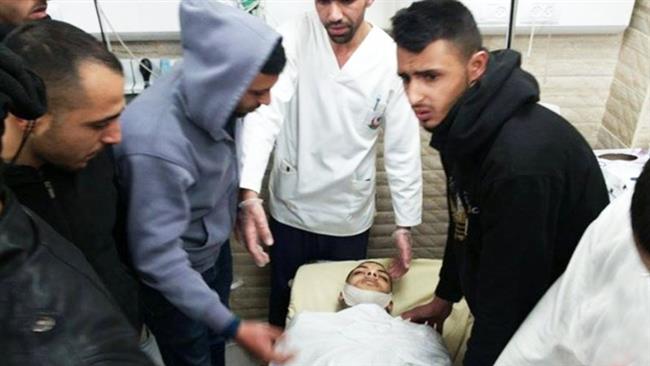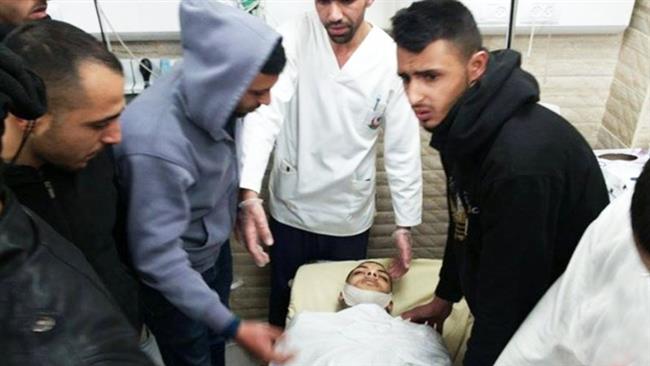 Israeli troops have shot dead a Palestinian teenager and wounded several others at a refugee camp near the West Bank town of Bethlehem, Palestinian medics say.
The 19-year-old Palestinian identified as Jihad Shehada al-Ja'fary was killed on Tuesday, when Israeli soldiers invaded the Deheishe refugee camp.
According to medical sources, the Palestinian man was shot by a live round that penetrated his left shoulder and lodged in his chest, causing a severe bleeding.
Israeli troops prevented medics from reaching the seriously wounded teen and he bled to death before the medics managed to move him to the al-Yamama hospital, the sources said.
The slain Palestinian teen was standing on his home's rooftop, overlooking the main road, when he was killed.
According to eyewitnesses, scores of Israeli soldiers invaded the camp in an attempt to kidnap a Palestinian. They fired gas bombs, rubber-coated metal bullets and rounds of live ammunition, causing several injuries.
Israelis raid Palestinians homes
In a similar incident on Sunday, Israeli forces targeted Palestinians with live bullets, injuring at least seven of them in the central part of the occupied West Bank.
According to the residents of the Aida refugee camp in northern Bethlehem, the Israeli forces raided the camp with police dogs and used tear gas and stun grenades against Palestinians.
The residents said the Israeli forces also targeted ambulances that tried to reach the injured Palestinians and an ambulance driver suffered the suffocation caused by excessive gas inhalation.
On February 6, Israeli forces attacked Palestinian protesters staging a demonstration against the regime's illegal expansion of settlements near the West Bank city of Ramallah, injuring several demonstrators.
Clashes were also reported to have broken out between Israeli troops and Palestinians in the West Bank villages of Nabi Saleh and Kafr Qaddum on the same day.
Over recent months, Israeli forces have frequently raided Palestinians' homes in the West Bank, arresting dozens of Palestinian people, who are then transferred to Israeli detention centers where they are kept without charge.
The Palestinian Prisoners Society said in a statement on February 1 that Israeli forces arrested 350 Palestinians during raids on scores of houses across the occupied West Bank throughout January.