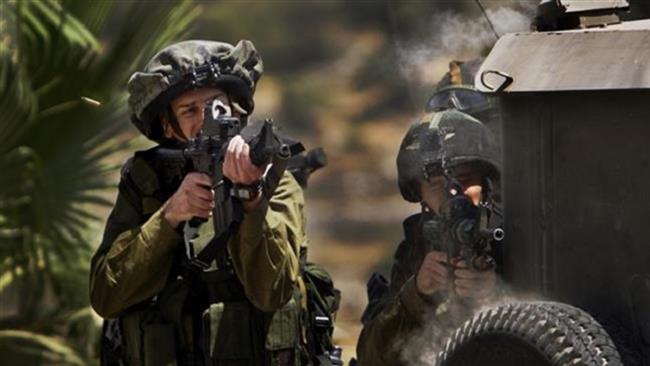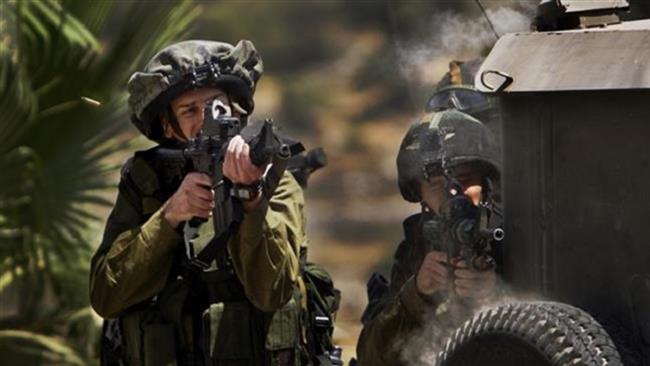 One young Palestinian man has been killed by Terrorist Israeli military forces, who clashed with a group of Palestinians in the occupied West Bank, and fired live bullets to disperse the crowd.
Palestinian sources, speaking on condition of anonymity, said Israeli military vehicles rolled into Jenin refugee camp early on Wednesday. The Israeli forces broke into dozens of homes and violently searched them, causing excessive property damage.
Scuffles broke out when Terrorist Israeli troops assaulted the protesters and fired live bullets, stun grenades and tear gas canisters to break up the protest.
A 20-year-old Palestinian, identified as Ezzeddin Walid bin Gharra, sustained gunshot wounds to the upper part of his body, and was shifted to a nearby hospital, where he was pronounced dead upon arrival.
Terrorist Israeli troopers also took away Ahmed Kaffah al-Nusra, 20, following clashes.
Terrorist Israeli forces have on occasions raided Palestinians' homes in the West Bank in the past recent months, and have abducted dozens of Palestinians. The detainees are then transferred to Israeli prisons, where they are interrogated for weeks without being charged.
There have been numerous reports documenting the worsening health condition of several Palestinian prisoners held inside Israeli jails.
There are reportedly 18 female, 250 child and 1,500 sick detainees among over 7,000 Palestinians being held in 17 Israeli prisons and detention camps.