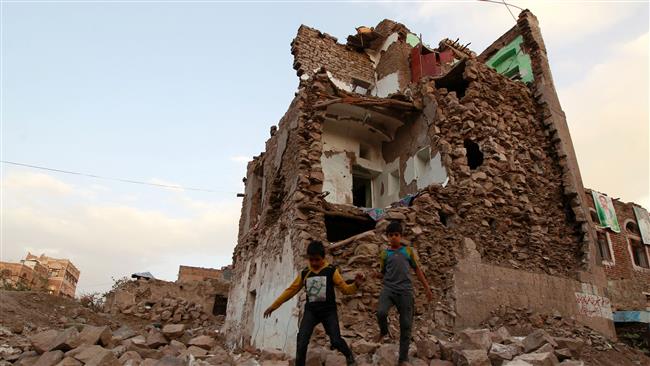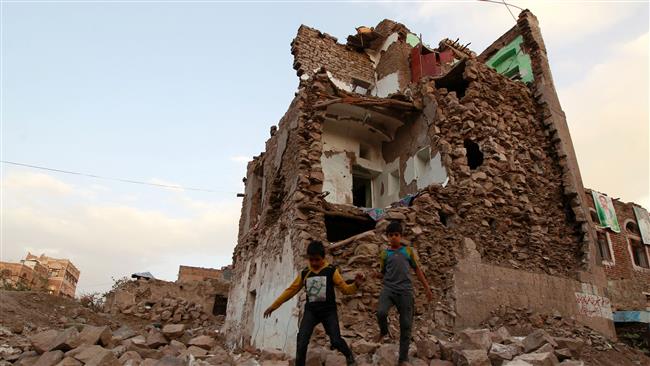 Saudi warplanes have carried out a fresh wave of air attacks on civilian areas in Yemen despite international warnings about deteriorating humanitarian crisis.
In their latest attacks on Sunday, Saudi jets killed at least seven people and injured 13 in the northern province of Sana'a.
Yemen's al-Masirah TV said the attacks targeted a main road in the Nehm district of Sana'a province. It said four other attacks were launched by the Saudis on other areas of the province, inflicting losses on properties, cars and farmlands.
Saudi Arabia has been waging a deadly war on Yemen since late March 2015 to restore resigned president Abd Rabbuh Mansur Hadi to power. More than 9,400 Yemenis, including 4,000 women and children, have lost their lives in the deadly military campaign.
Yemenis, in return, have launched retaliatory attacks on the Saudi forces and targets inside Saudi Arabia.
The fresh Saudi raids came despite an ongoing round of peace talks on Yemen which is being held under the auspices of the United Nations in Kuwait. The UN special envoy Ismail Ould Cheikh Ahmed continued to hold separate talks earlier on Sunday with representatives of the Houthi Ansarullah movement and Hadi.
The head of the Houthi delegation to the talks, Mohamed Abdel Salam, condemned the Sunday attacks on residential areas in Sana'a, describing them as a clear violation of a truce deal which is supposed to be holding across Yemen during peace negotiations. He said the attacks on Nehm showed elements inside and outside Yemen are still trying to undermine the peace initiative.
The indirect negotiations came after the Hadi delegation decided to pull out from the face-to-face talks on Saturday in protest at demands by the Houthis, which included consensus on transitional government and withdrawal of a small contingent of US forces operating in the south of Yemen. Houthis and allies say their conditions must be fulfilled before they pull out of territories under their control and lay down arms, as required by a UN Security Council resolution.