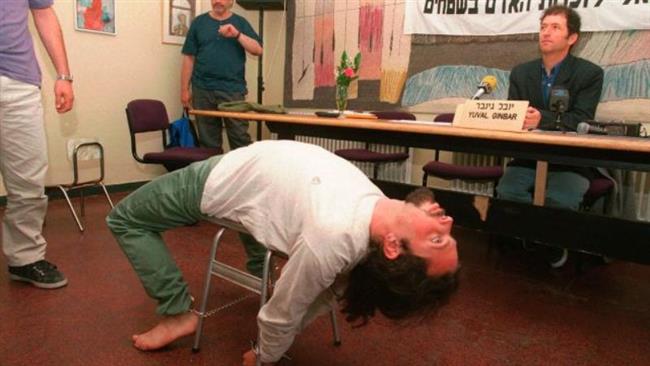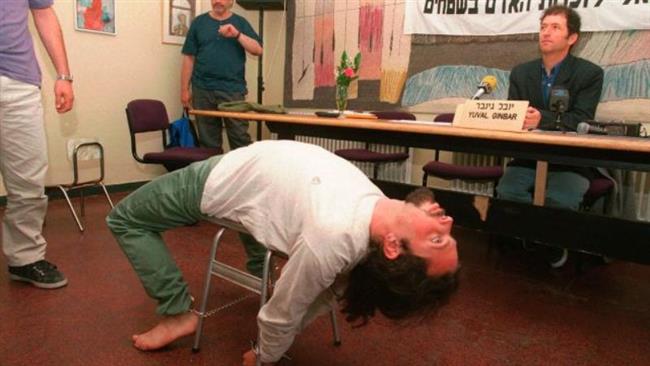 A new report has revealed a sharp increase in the torture of Palestinian inmates at the hands of the interrogators of the notorious Israeli spying service Shin Bet in the second half of 2014.
Citing defense lawyers representing Palestinian prisoners, Israeli daily Haaretz reported Friday that instances of torture by Shin Bet agents climbed from eight cases in the first half of 2014 to a whopping 51 cases in the second half of the year.
The information, which was collected from Israeli military courts and a group called the Public Committee Against Torture in Israel, points to the common use of such torture tactics such as sleep deprivation, beatings, shaking and tying detainees in pressure positions for extended periods, the report said.
According to the daily, in some cases torture by Shin Bet interrogators has forced suspects to give false confessions under duress and admit to crimes they never committed.
In one of the many cases, a Palestinian, who was detained on suspicion of abducting and killing three Israeli settlers in June 2014, was tortured into falsely admitting to involvement in the incident.
Shin Bet has an established history of illegally torturing thousands of Palestinians, a practice that is authorized by Israeli law, allowing the exertion of physical pressure on suspects in the case of "urgent need," a circumstance defined by the Israeli attorney general but kept secret from the public.
The report further makes clear that torturing suspected Palestinians is not at all illegal in Israel, but Shin Bet is required to report to the court the kinds of torture used on suspects so that the judges will know what weight to give "evidence" collected under such measures.
The report also cites military court authorities with access to Shin Bet torture documents to describe some of the "less brutal" torture methods used against Palestinian detainees.
They include blindfolding a suspect for extended periods to induce a loss of orientation with several agents standing around him, shouting into his ears for several hours.
Tel Aviv is already under fire over its cruel treatment of Palestinian prisoners. Thousands of Palestinians are languishing in Israeli jails without trial for extended periods of time.
Reports say around 7,000 Palestinians are held in Israeli jails, many of them without charge or trial.