Palestine
Terrorist israel's unexploded missile injures 70 Gazans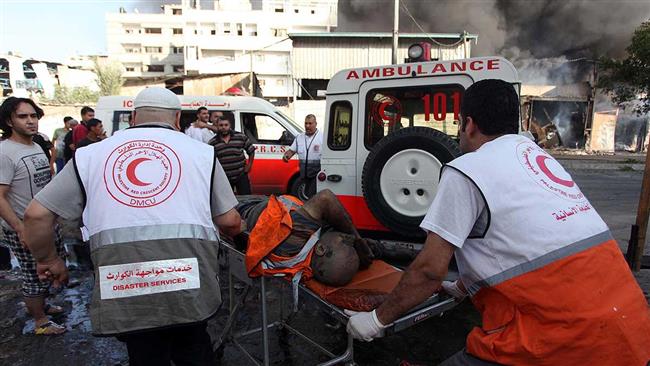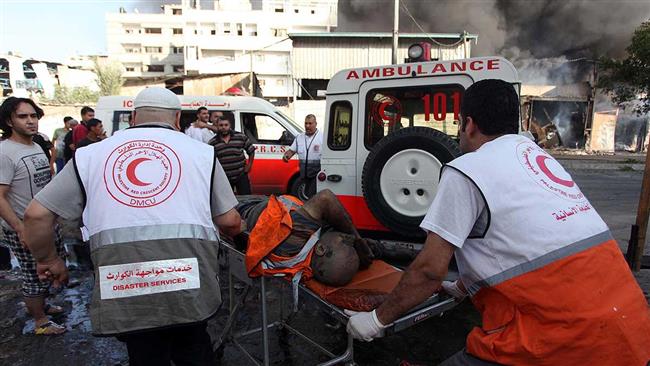 Scores of Palestinians have been injured after an unexploded missile from the Israeli regime's last year war against the besieged Gaza Strip went off in the coastal enclave's north.
Palestinian medical sources said on Thursday that 70 people were wounded in the explosion in northern Gaza's Beit Lahyia.
The injured were taken to the al-Shifa hospital. Medics say an unknown number of the wounded are currently in critical condition.
According to the Palestinian Ministry of Interior, the blast occurred during the dismantling of an unexploded F16 rocket left by the Israeli army.
Reports say the explosion also caused property damage to Beit Lahyia's al-Atatra neighborhood.
Residents say the blast also caused an electricity blackout in the area.
Earlier this month, two Palestinian children were wounded in a similar incident in the al-Shujaya residential neighborhood of eastern Gaza City.
The United Nations Humanitarian Coordinator for the Palestinian territories says more than 7,000 unexploded weapons, including dozens of missiles, remain in Gaza following Israel's 50-day war on Gaza, which started on July 7, 2014.
A Palestinian man looks at the rubble of his family's former house, on May 11, 2015, which was destroyed during the 50-day Israeli war. (AFP photo)

Palestinians mourn the death of a relative killed in the Israeli war on July 28, 2014.

Palestinian girls peak from inside a tent next to homes destroyed during last year's 50-day war in the Abasan neighborhood east of Khan Yunis, in the southern Gaza Strip on January 28, 2015. (AFP photo)
Over 2,130 Palestinians lost their lives and some 11,000 others were injured in the war. Gaza Health officials say the victims included 578 children and nearly 260 women.
About 1,500 buildings and structures were also demolished during the Israeli offensive. Many Gazans remain homeless.
Gazans are also struggling against a blockade imposed by Israel since June 2007, which has caused a decline in the standard of living, unprecedented levels of unemployment and unrelenting poverty.