World News
Terrorist killed in botched attack in Nigeria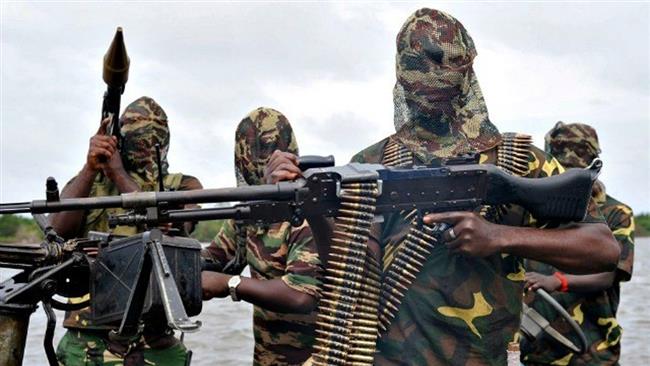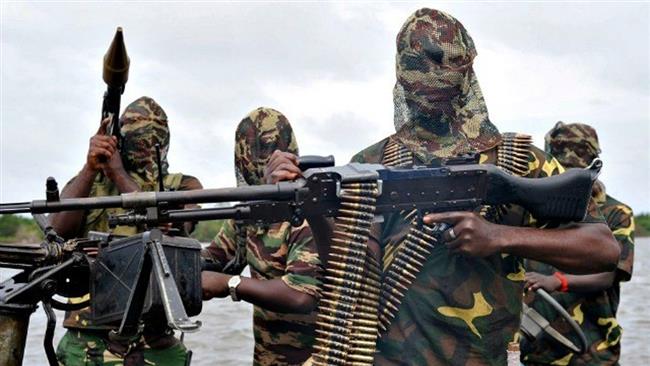 A terrorist bomber intending to blow himself up in a crowded market in northeast Nigeria is killed before getting the chance to strike the crowd.
The attacker, allegedly a member of the Boko Haram militant group, was killed and a security guard was wounded Saturday as he detonated his explosives at the entrance to the weekly market in Rumurigo village in Askira Uba district when vigilantes insisted on searching him.
"The bomber arrived at the entrance of the market around 11:00 am and our men insisted on screening him as with every person going into the market, but he just blew himself up," one of the vigilantes said.
A local man who was at the market at the time also confirmed the incident.
"There was an explosion around 11:05 am outside the market which caused panic and a stampede and we later learnt it was a suicide bomber that blew himself up at the entrance after he refused to be searched," he said.
One vigilante was injured, he noted.
The Nigerian army said the attack "was thwarted by a gallant vigilante group member."
"In the process of interrogation, the suspected terrorist blew himself off and died on the spot," Nigerian Army spokesman Colonel Sani Kukasheka Usman said.
The wounded vigilante was being treated in hospital, he added.
Last month, Boko Haram militants attacked the nearby village of Dille on motorbike, killing three vigilantes before soldiers pursued the assailants into the bush, killing 11 of them.
The Nigerian air force said in a Saturday statement that it had launched airstrikes on Boko Haram's Sambisa Forest stronghold "to incapacitate and further degrade the fighting spirit" of the militants.
According to Amnesty International, more than 17,000 people have been killed in more than six years of militancy by Boko Haram in Nigeria.
The Takfiri group, which has paid allegiance to the terrorist group Daesh, has also launched attacks on civilians and security forces in neighboring countries in response to their contribution to a regional drive against it.