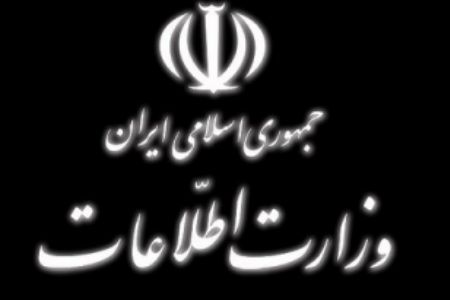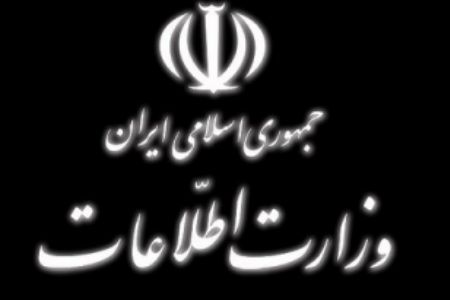 The ringleader of a terrorist cell has been killed in the western Iranian province of Kordestan, says the country's Intelligence Ministry.
The ministry released a statement on Sunday saying that the leader of the terrorist cell along with his deputy was killed in the provincial capital of Sanandaj.
The statement identified the ringleader as a "deviant Wahhabi element," who has been on the run since his last terrorist activity in Hamedan Province five months ago, IRNA reported.
"He was surrounded by intelligence forces and was killed in an exchange of fire along with his deputy," the statement read.
The terrorist cell, which was not named by the Intelligence Ministry, had been involved in numerous criminal acts such as armed robbery, intimidation, assassination, kidnapping, murder and wounding ordinary citizens.
The cell planned to use the money it gained through robbery to expand its operations in Sunni-dominated cities in Western Iran, but the scheme was foiled thanks to intensive intelligence work, the statement said.
The development comes days after two bombs were discovered and defused in Sanandaj.
The bombs were stashed in pressure cookers placed inside an egg box on a sidewalk in a densely populated neighborhood.
Iran has been the target of numerous terrorist acts by different terror groups operating inside the country.
Jundallah, a Pakistan-based terrorist group, has carried out numerous bombings, assassination attempts, and terrorist attacks in Iran.
Its leader Abdolmalek Rigi was arrested by Iranian intelligence forces in February 2010 and executed in June over 79 counts of crimes, including armed robbery, bombing operations and armed attacks on police and civilians.
Another terrorist grouping which often conducts acts of terror in Iran is Party of Free Life of Kurdistan (PJAK).
An offshoot of the Kurdistan Workers' Party, PJAK is blacklisted as a terrorist organization by the US, the EU and much of the international community.
The terrorist group mainly engages in armed clashes with Iranian security forces along the country's border with Iraq.
The Israeli intelligence agency Mossad is believed to be arming and training PJAK terrorists in their camps in the Qandil mountain range of Iraq's semi-autonomous Kurdistan region.
The Komole terrorist group has also carried out several assassinations in western Iranian cities since the Islamic Revolution in 1979.
After the Islamic Revolution, the party took up arms against the Islamic Republic and its members conducted terror attacks with the financial support of the then Iraqi regime under the Ba'ath Party.
The Komole Party of Kordestan was forcibly isolated and its senior members escaped the country after the Iraqi regime of Saddam Hussein conceded defeat in the eight-year war it imposed on Iran in the 1980's.